8th Annual Healthy Churches 2030 Conference
The Black Health Agenda for the New Decade. Join our global virtual event!
November 15 - 18, 2021
Countdown to the Healthy Churches 2030 Conference
The Healthy Churches 2030 Conference has gone virtual!
Healthy Churches 2030 Annual Conference (HC2030) is a four-day virtual conference held November 15-18, 2021. The Balm In Gilead, Inc. brings public health leaders and faith communities together to strategically address health disparities among African Americans. This one-of-a-kind virtual conference equips African American congregations and public health professionals with the tools to confront racial inequities in healthcare and wellness programs.
In conjunction with The Healthy Churches 2030 Initiative Roadmap 2030, the conference seeks to build the capacity of individuals and congregations to incorporate key strategies and activities outlined by the U.S. Health & Human Services, Healthy People 2030 Initiative into its network of congregational ministries and programs.
Connecting Faith and Public Health
Healthy Churches 2030 Conference provides pastors, ministers, congregational health directors, coordinators, nurses, and members with tools and resources in areas of disease state awareness, management and prevention needed to establish and strengthen the capacity of Health Ministries.
Conference topics include, but not limited to: disaster preparedness, diabetes, obesity, heart disease, arthritis, hepatitis, Alzheimer's, cancer, HIV, precision medicine, and clinical studies.
Healthy Churches 2030 Annual Conference is committed to helping congregational-based health ministries to improve the health and healthcare outcomes of individuals and surrounding communities they serve.
Conference Brochure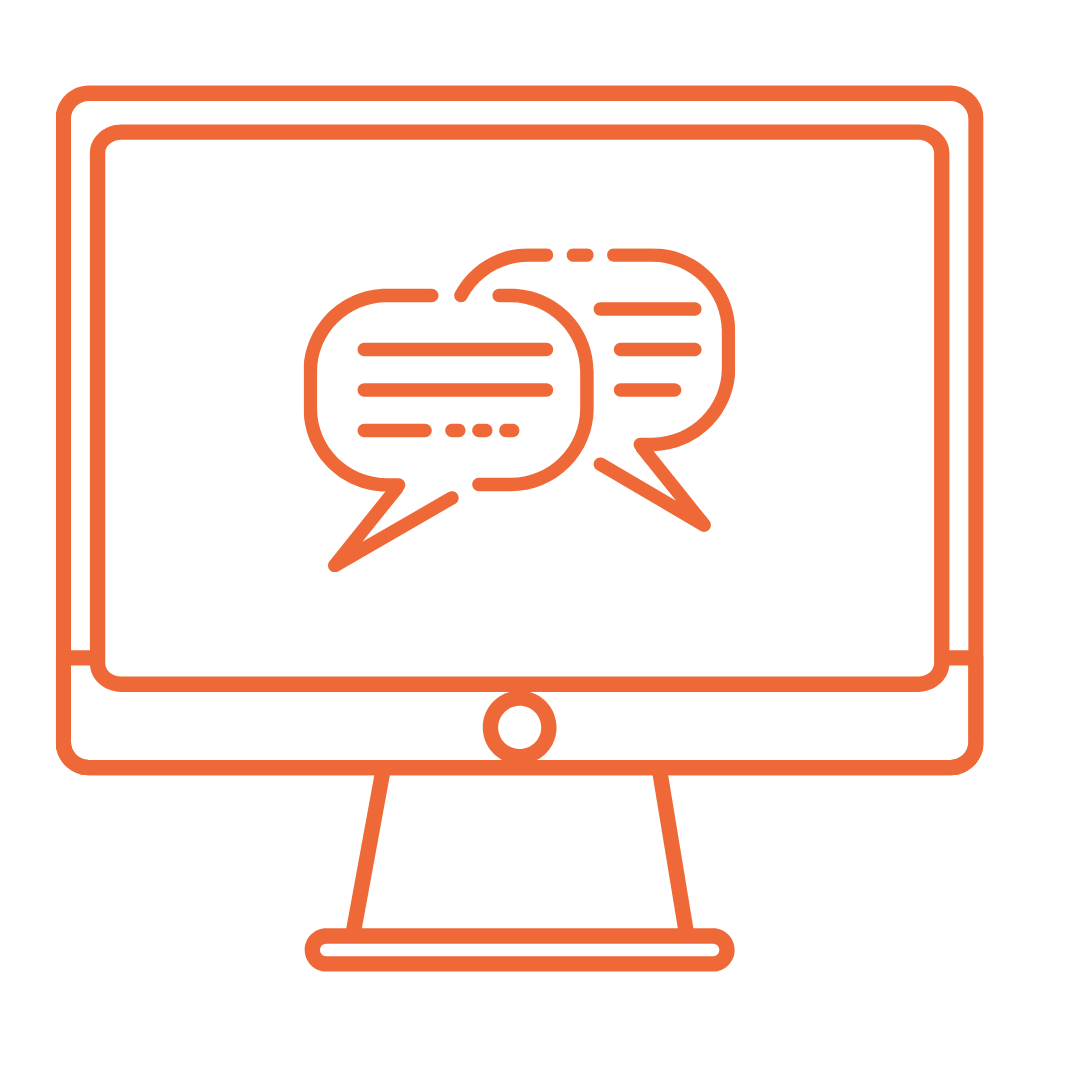 Virtual Exhibition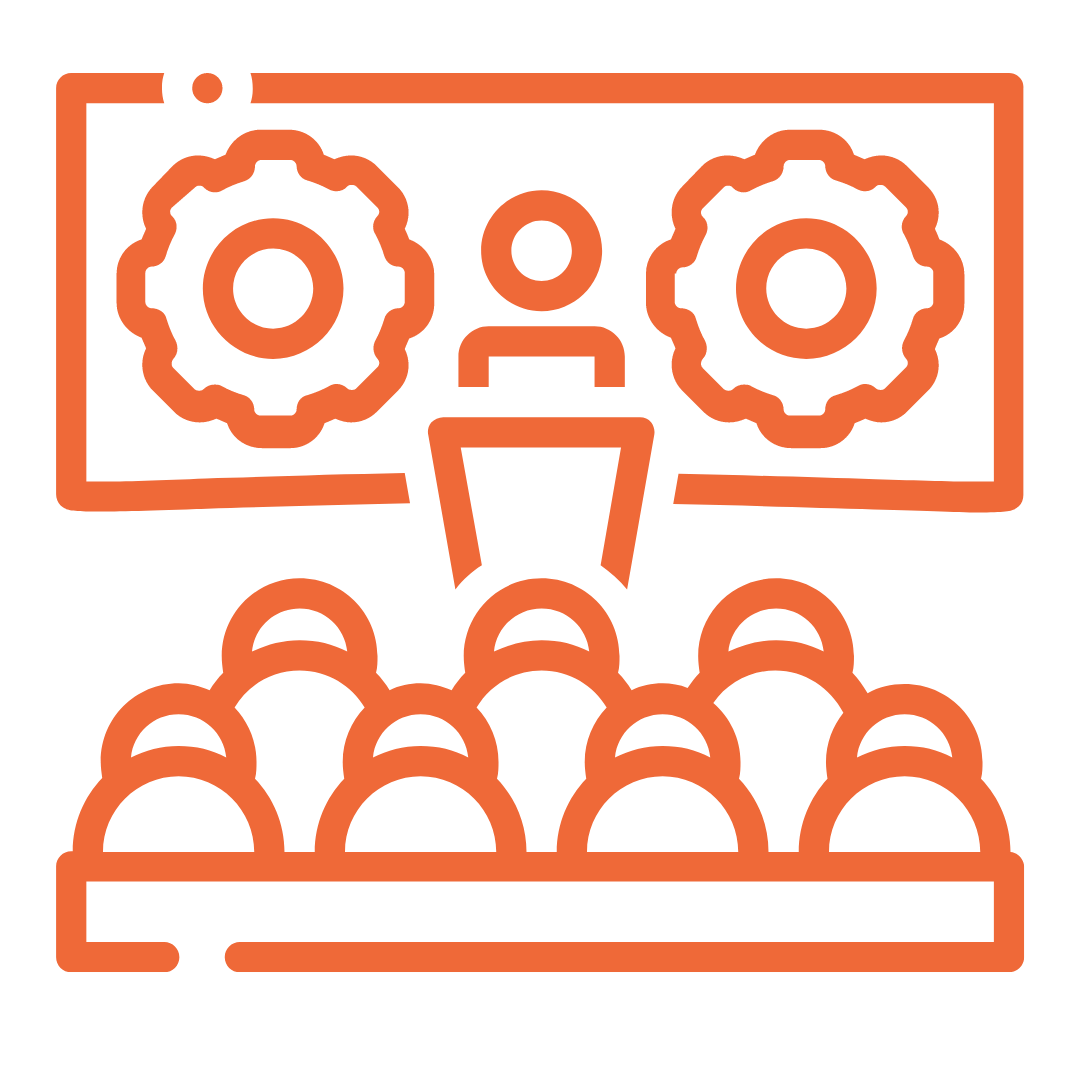 Networking & Engagement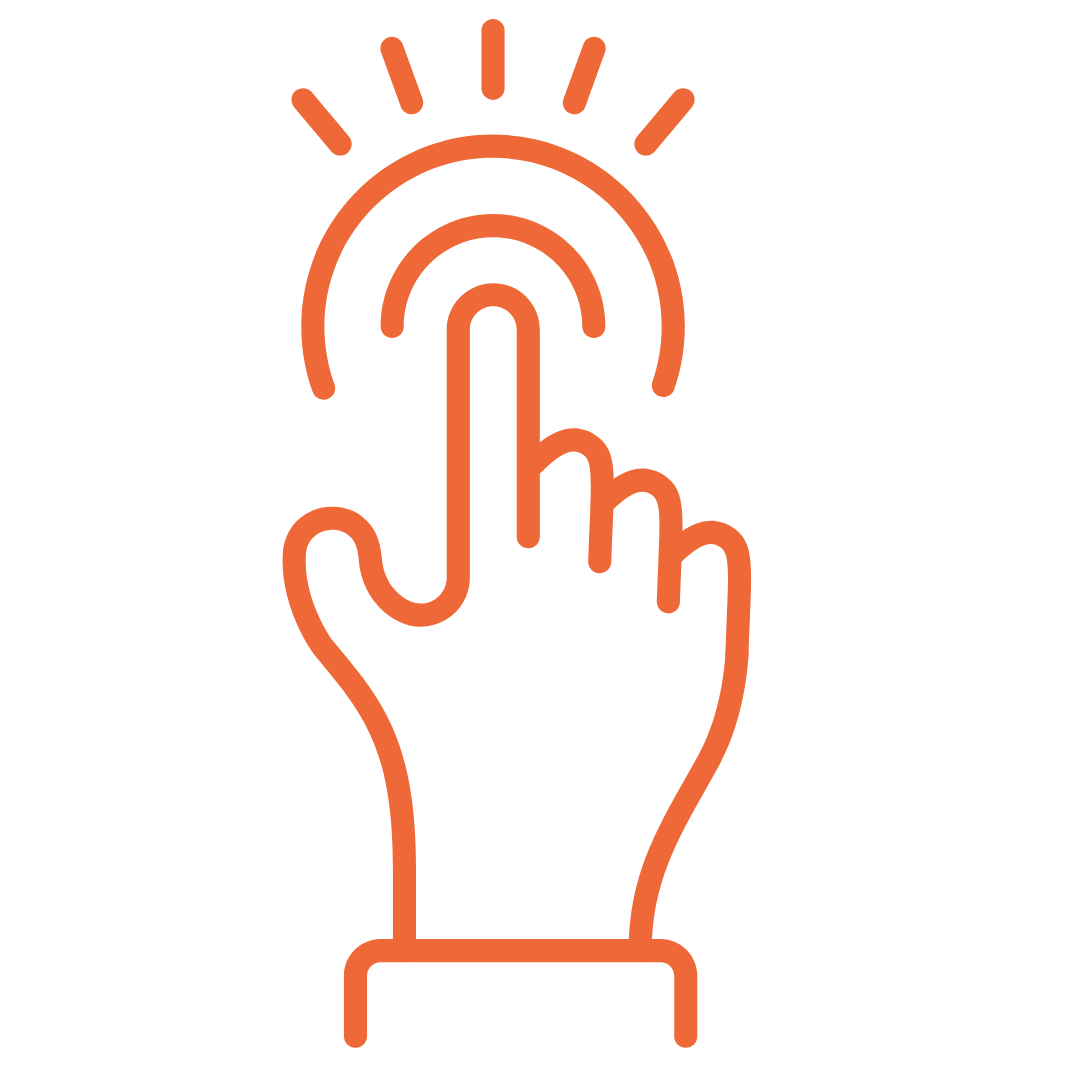 Actionable Keynotes & Panels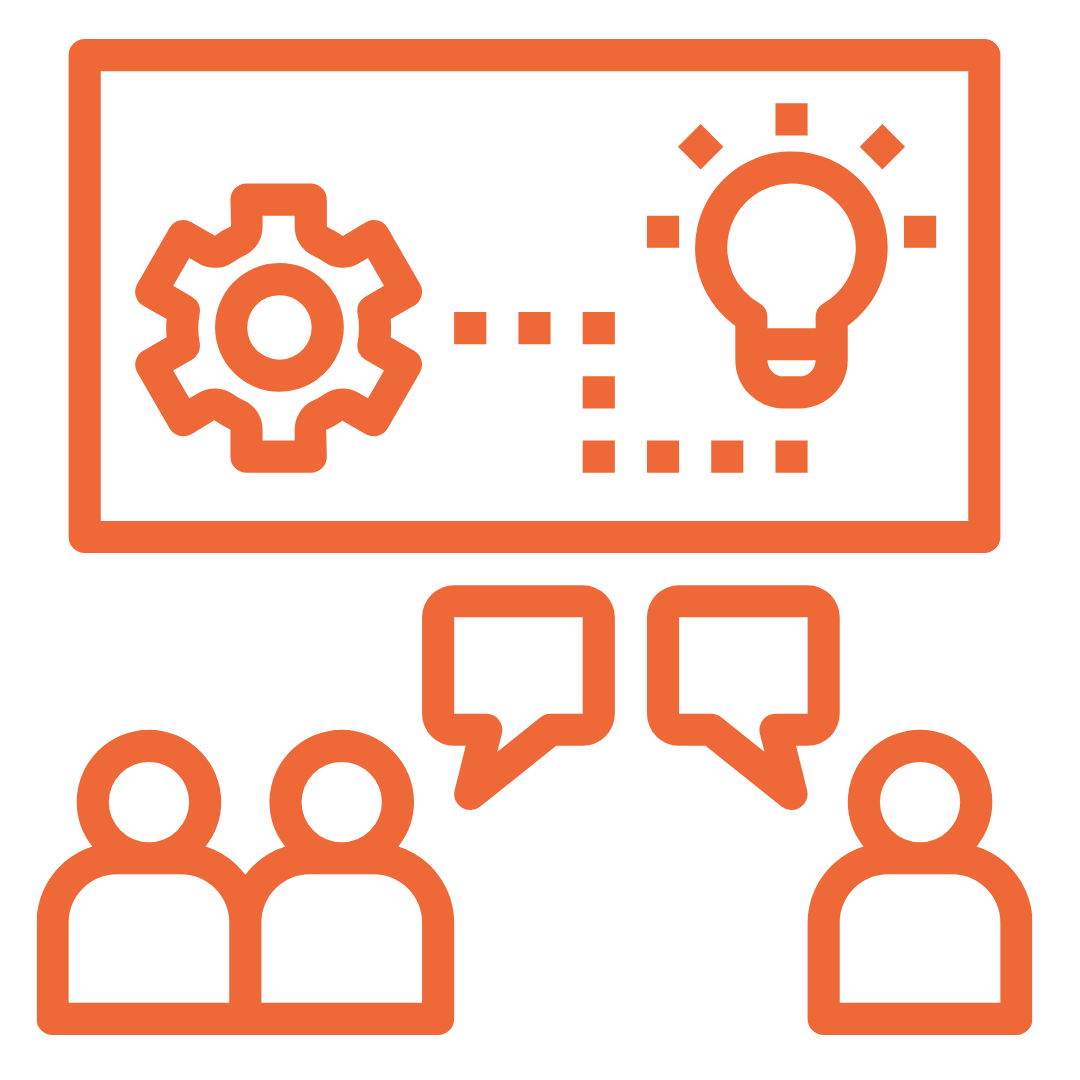 Interactive Trainings
Why You Should Attend?
A 4-day, nationally recognized conference designed to bridge faith and public health and address health disparities among African American communities.
Watch over 30 hours of programming featuring nationally-renowned health, faith, and corporate influencers.
Registration covers enrollment in 90-minute capacity-building seminars and 60-minute virtual symposiums.
Unlimited access to health ministry resources through the Virtual Exhibit Hall.
Attendees can engage with fitness and nutrition experts through virtual classes.
Sessions include keynote speeches from the main stage, panel discussions, and interactive workshops.
All sessions are available to registered attendees via a live interactive experience and on-demand.
Network and connect in live 1:1 chat conversations with fellow attendees, public health experts, and sponsors.
Integrated social media allows attendees to share experiences in real-time.
Event Speakers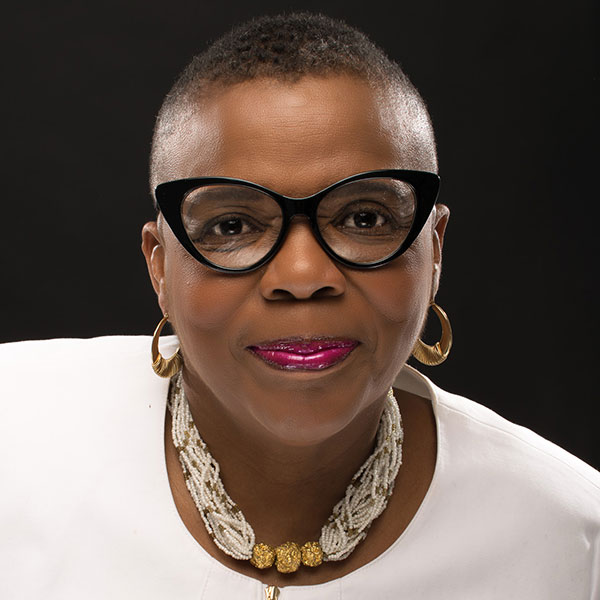 Dr. Pernessa C. Seele
Founder & CEO
The Balm In Gilead, Inc.
Learn more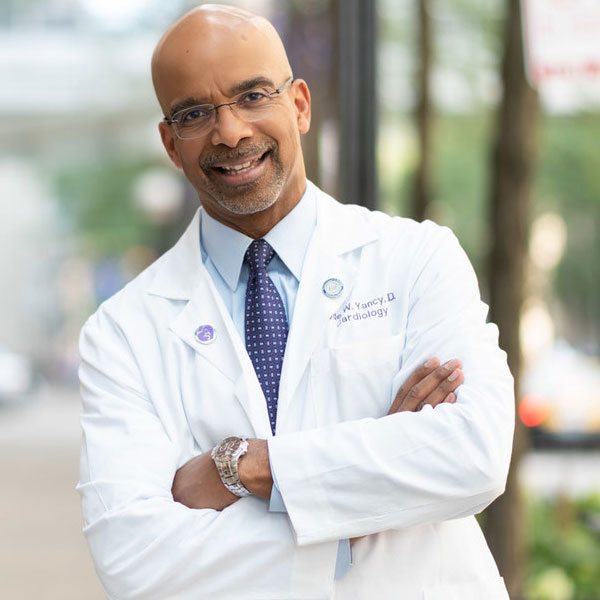 Clyde W. Yancy, MD, MSc
Vice-Dean, Diversity & Inclusion & Chief of Cardiology
Northwestern University Feinberg School of Medicine;
Associate Director of the Bluhm Cardiovascular Institute
Northwestern Memorial Hospital
Learn more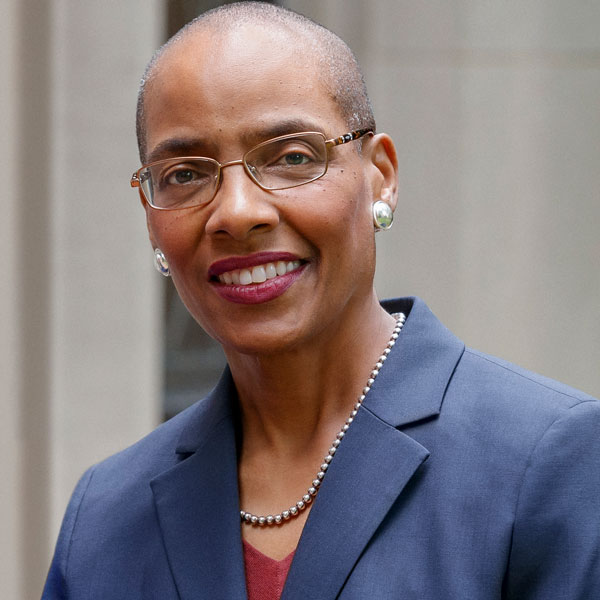 The Very Reverend Dr. Kelly Brown Douglas
Dean of the Episcopal Divinity
School Union Theological Seminary
Bill and Judith Moyers Chair in Theology at Union
Learn more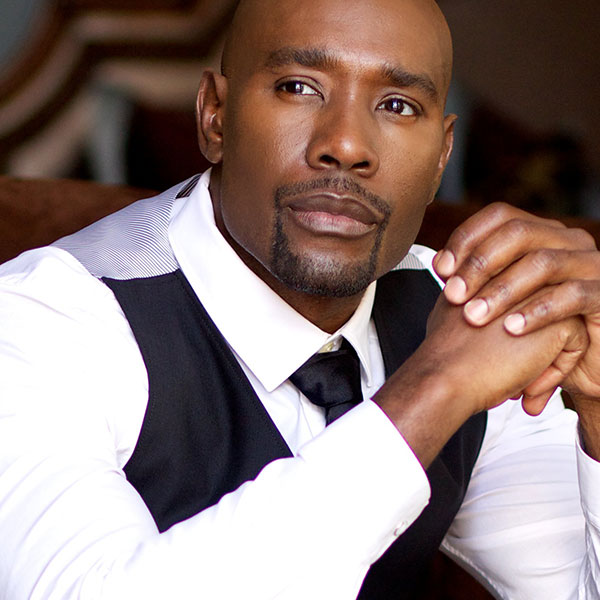 Morris Chestnut
Stage & Screen Actor
Learn more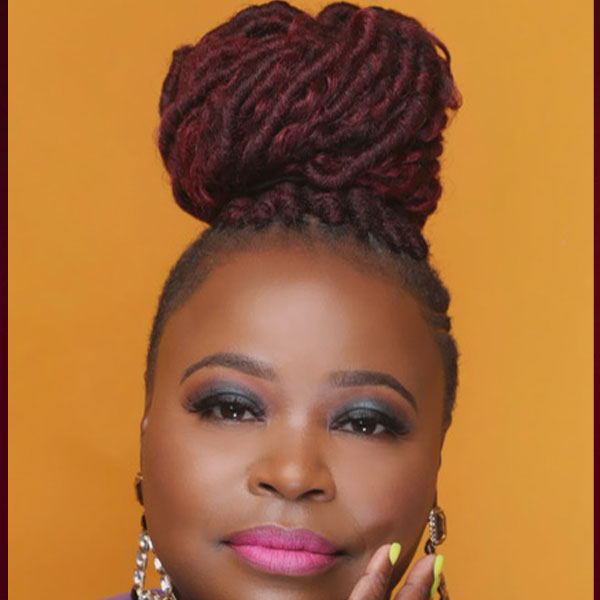 Crystal Aikin
World-renowned Gospel Singer-Songwriter
Learn more

Anthony Brown
Grammy-nominated American Urban Contemporary Gospel Artist
Learn more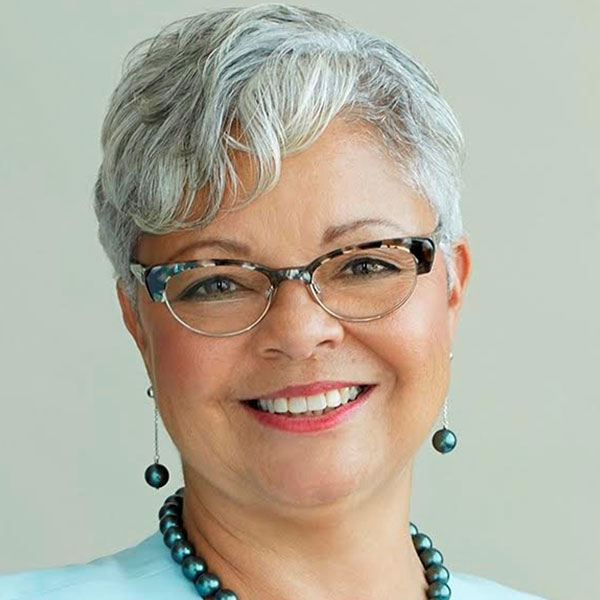 Freda Lewis-Hall, MD
Clinician, Educator, Researcher,
Leader in Biopharmaceuticals and Life Sciences Industries
Learn more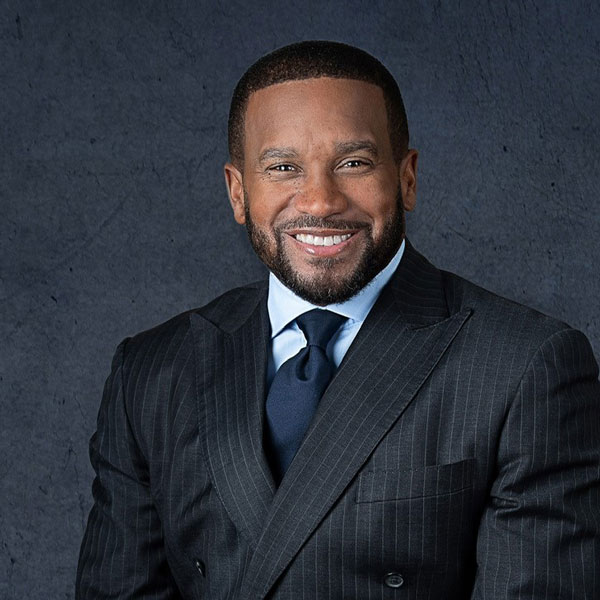 Rev. Dr. Howard-John Wesley
Senior Pastor, Alfred Street Baptist Church (ASBC), Alexandria, VA
Learn more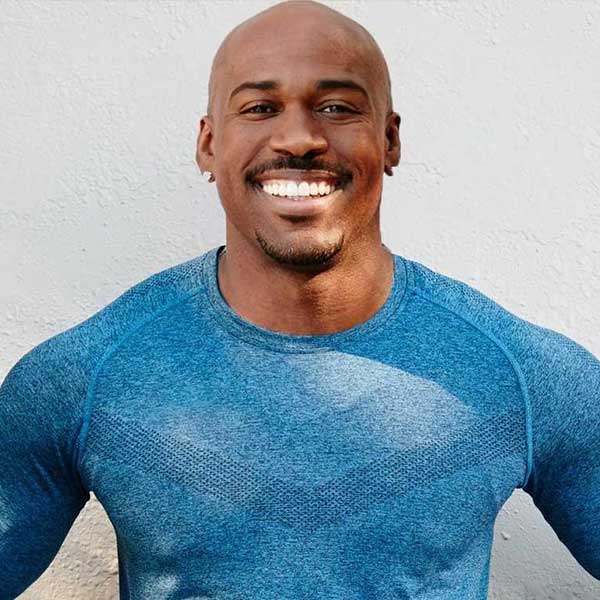 Dolvett Quince
New York Times Bestselling Author, International Keynote Speaker,
Celebrity Fitness Trainer
Learn more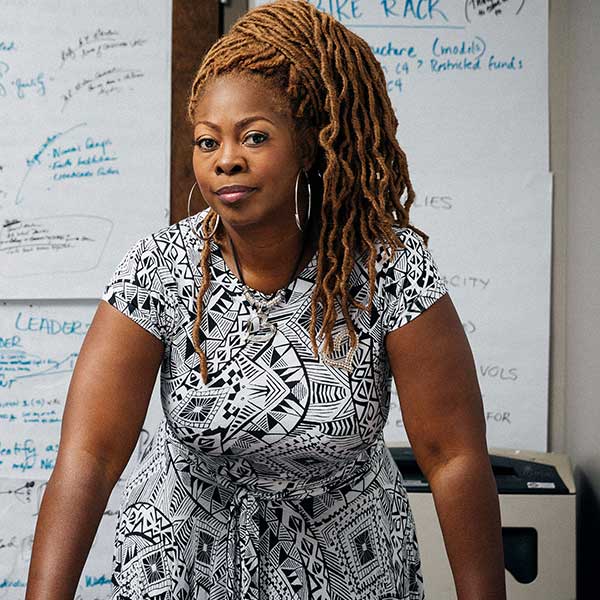 LaTosha Brown
Co-founder of Black Voters Matter Fund, Atlanta, GA
Award-winning Community Organizer, Jazz singer, and Political Strategist
Learn more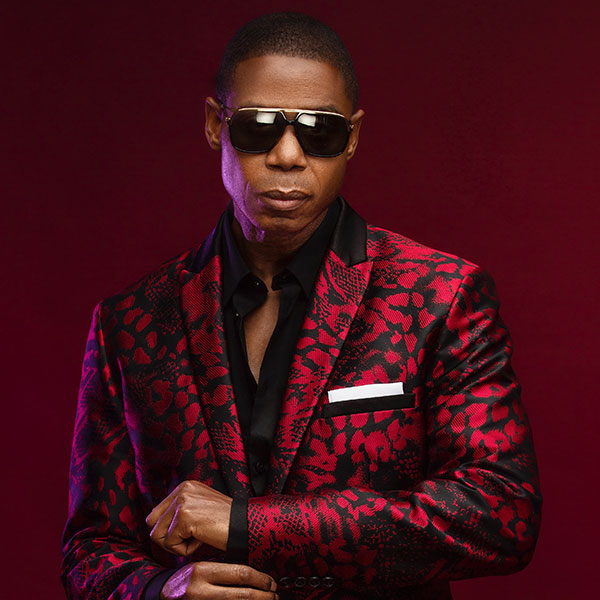 Doug E. Fresh
Hip Hop Public Health Founding Artist
World's Greatest Entertainer, Hip Hop Legend
Learn more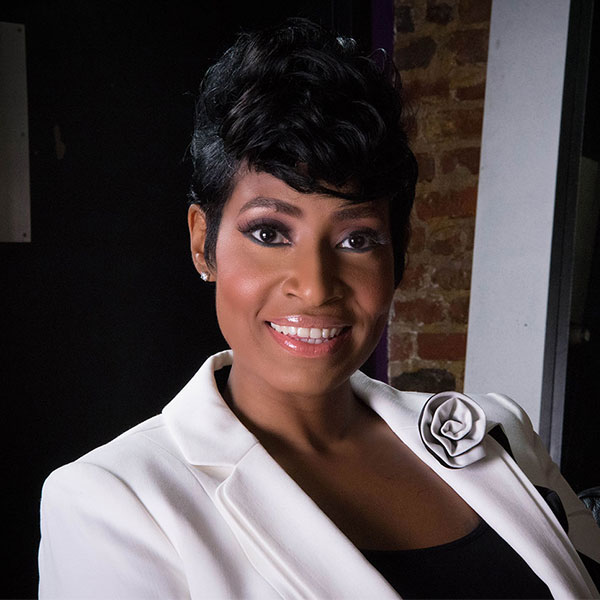 Dr. Khaalida Forbes, DMin, LICSW
Multi-state Licensed Clinical Therapist
Founder and Chief Executive Officer
Metamorphosis Enterprises
Learn more

Dr. Pernessa C. Seele
Founder & CEO,
The Balm In Gilead, Inc.
Dr. Pernessa C. Seele is the Founder and CEO of The Balm In Gilead, Inc., a not-for-profit organization, celebrating 30 years of providing technical support that strengthens the capacity of faith institutions in the USA and in Africa to promote health education and services that contribute to the elimination of health disparities.
As a pioneer in developing public health & faith-based models for engaging individuals in health promotion and disease prevention interventions, Time Magazine 100 named her One of the Most Influential Persons in the World in 2006; Essence Magazine, in its 35 Anniversary issue, named Dr. Seele one of the 35 Most Beautiful and Remarkable Women In The World; In May 2010, Dr. Seele was selected as 21 Leaders of the 21st Century of Women E-News in New York City. Clark Atlanta University honored Dr. Seele with the 2008 Pathway of Excellence Award, citing her as one of its most outstanding graduates of all time. In October 2017, His Eminence, Timothy Michael Cardinal Dolan, Archbishop of New York, bestowed the Pierre Toussaint Medallion upon Dr. Seele.
Seele is the author of Stand Up to Stigma! How to Reject Fear & Shame. She is an honorary member of Alpha Kappa Alpha Sorority, Inc. Dr. Seele received a Bachelor of Science degree and Master of Science from Clark Atlanta University in 1976 & 1979, respectively Humane Letters from the College of New Rochelle, NY, in 2007. She is a native of Lincolnville, SC.
Clyde W. Yancy, MD, MSc
Professor and Chief, Division of Medicine-Cardiology; Associate Director, Bluhm CV Institute
Vice-Dean, Diversity & Inclusion Northwestern University FSM, Chicago, IL
Clyde W. Yancy, MD, MSc is Vice-Dean of Diversity & Inclusion, Northwestern University, Feinberg School of Medicine. He concomitantly serves as Chief of Cardiology at Northwestern University, Feinberg School of Medicine, and Associate Director of the Bluhm Cardiovascular Institute at Northwestern Memorial Hospital. He holds the Magerstadt Endowed Professor of Medicine Chair and also holds an appointment as Professor of Medical Social Sciences.
Dr. Yancy's research interests are heart failure, clinical guideline generation, outcomes sciences, personalized medicine, and health care disparities. He is extensively published with well over 600 peer‑reviewed publications, an H-index of > 100 and annual recognition as one of the most highly cited scientific authors worldwide. Dr. Yancy is Deputy Editor, JAMA Cardiology, and Senior Section Editor (Heart Failure), Journal of the American College of Cardiology (JACC). He serves on the editorial boards for Circulation, Circulation Heart Failure, the American Heart Journal, and JACC Heart Failure.
Yancy is board certified in internal medicine with a subspecialty in cardiovascular disease. He is a Master of the American College of Cardiology (ACC), a Master of the American College of Physicians, a Fellow of the American Heart Association (AHA), and a Fellow of the Heart Failure Society of America. He has served on innumerable clinical practice guidelines and consensus statements writing committees and served as Chair, ACC/AHA Heart Failure Clinical Practice Guideline Writing Committee, 2011 - 2020. He served as co-chair of the ACC Diversity & Inclusion Taskforce, 2016 2020. Dr. Yancy is a former president of the AHA (2009–2010) and recipient of the Gold Heart Award (2014) and the James Herrick Medal (2020) for distinguished achievement in clinical cardiovascular medicine. He has completed extensive Government service for the National Institutes of Health, (incl. service on the Advisory Committee to the Director for the NIH), the Food and Drug Administration, (incl. Chair of the Cardiovascular Device Panel), and the Patient‑Centered Outcomes Research Institute (as a founding member of the Methodology Committee).
In 2016, Dr. Yancy was elected to the National Academy of Medicine. In 2018, he was appointed to the Minority Health Affairs Subcommittee, Department of Health and Human Services. Also in 2018, Dr. Yancy received two lifetime achievement awards for clinical research from WomenHeart® and for research and leadership in Diversity from the Cardiovascular Research Foundation®. In 2019, he received the Outstanding Alumnus Award from his alma mater, Tulane University School of Medicine, New Orleans, Louisiana. In 2020, he was elected to membership in the Association of American Physicians (AAP).
Rev. Dr. Kelly Brown Douglas
Dean, Episcopal Divinity School; Bill and Judith Moyers Theology Chair
Union Theological Seminary, New York, NY
The Very Reverend Dr. Kelly Brown Douglas serves as the Dean of the Episcopal Divinity School at Union Theological Seminary and the Bill and Judith Moyers Chair in Theology at Union. She also serves as the Canon Theologian at the Washington National Cathedral and Theologian in Residence at Trinity Church Wall Street.
Dean Douglas is the author of many articles and books, including Sexuality and the Black Church: A Womanist Perspective and Stand Your Ground: Black Bodies and the Justice of God. The publication of her next book, Resurrection Hope: A Future Where Black Lives Matter, is forthcoming.
Ordained as an Episcopal priest in 1983, Dean Douglas holds a master's degree in theology and a Ph.D. in systematic theology from Union. Her academic work has focused on womanist theology, sexuality and the Black church, and social justice.
Pervis Taylor, III, MA
Award-winning celebrity life coach, speaker, and author
Pervis Taylor III's purpose in life is to help men maximize their potential, master their emotions, and thrive in the lives of their dreams. As an award-winning celebrity life coach, inspirational speaker, mentor, and author, Pervis travels the nation delivering his uplifting message to crowds large and small. He has helped countless individuals achieve their goals, and is excited to see where his journey of self empowerment will take him next. While Pervis quickly found success as an actor and model, appearing in feature films, commercials, and print ads, Pervis always felt that he had a higher calling. After much soul searching, he realized that helping people was his true purpose in life. He began to compile the wisdom he had acquired into his first two books, 'Pervis Principals 1 & 2,' both of which became international best sellers. Pervis was especially encouraged to find that he had found a devoted audience of young men of color who connected with his progressive vision of masculinity and emotional intelligence. Gratified by the feeling that he was making a real difference, Pervis decided to devote his life to his new calling. Pervis set out to expand his reach, and soon found himself lending his expertise to the New York City Department of Education, as well as several colleges across the city. He was invited to take part in CUNY's Black Male Initiative, and honored as a 'BE Modern Man' by Black Enterprise Magazine. His work has been featured on Fox, The Today Show, Daily Mail UK, and many more.
John N. Nkengasong, PhD, MSc
Director, Africa Centres for Disease Control and Prevention
African Union Commission, Addis Ababa, Ethiopia
Dr. John Nkengasong currently serves as Director of the Africa Centres for Disease Control and Prevention, a specialized technical institution of the African Union. In early 2020, he was appointed as one of the WHO Director-General's Special Envoys on COVID-19 Preparedness and Response. In addition, Dr. Nkengasong was most recently awarded the Bill and Melinda Gates Foundation's 2020 Global Goalkeeper Award for his contributions to the continental response in fighting the COVID-19 pandemic in Africa.
Prior to his current position, he served as Acting Deputy Principal Director of the Center for Global Health and Chief of the International Laboratory Branch, Division of Global HIV and TB for the US Centers for Disease Control and Prevention (CDC). Dr. Nkengasong has received numerous awards for his work including Sheppard Award, the William Watson Medal of Excellence, the highest recognition awarded by the US CDC. He serves on several international advisory boards including the Coalition for Epidemic Preparedness Initiative (CEPIT) and the International AIDS Vaccine Initiative (IAVI), among others. He has authored over 250 peer-review articles in international journals and published several book chapters.
Rev. Dr. Howard-John Wesley
Senior Pastor, Alfred Street Baptist Church (ASBC), Alexandria, VA
Rev. Dr. Howard-John Wesley is the exciting, gifted and anointed Senior Pastor of the historic Alfred Street Baptist Church (ASBC) in Alexandria, VA. A courageous, dynamic, and visionary leader, he is only the eighth pastor in the church's 216-year history of worshipping Christ while serving humankind. Currently, Dr. Wesley is part of the first of its kind in the world; the inaugural cohort of only ten exceptional students in the PhD in African American Preaching and Sacred Rhetoric program at Christian Theological Seminary in Indianapolis, Indiana.
Under Dr. Wesley's extraordinary leadership, the Alfred Street Baptist Church has grown from 2,500 members to 10,000 members, 50,000 plus monthly online viewers and 80 active ministries with an emphasis on children's ministries and missions.
Dr. Wesley is regarded as one of the most prolific and prophetic voices of justice and grace in our generation. An empathetic pastor who is not afraid to take on social and political issues, Dr. Wesley led community protest marches against the New York grand jury's 2014 decision not to indict an NYPD officer whose chokehold led to the death of Eric Gardner. His sermon, "When the Verdict Hurts," was acknowledged in Time magazine's July 29, 2013 cover story, "After Trayvon" as one of the best sermons preached in the United States following the "not guilty" verdict in the State of Florida v. George Zimmerman, who fatally shot 17-year-old Trayvon Martin. Three of Dr. Wesley's sermons, "When the Verdict Hurts," "A Rizpah Response" (and with the black hoody he donned while preaching this sermon), and "Tell Your Own Story," have been archived in the faith-based collection of the National Museum of African American History and Culture (NMAAHC) in Washington, DC. With his guidance, Alfred Street Baptist Church became the first and only faith-based institution founding donor of the NMAAHC with a $1 million donation.
Known to challenge the mind and inspire the heart, Dr. Wesley is a much sought after speaker for worship services, conferences, and revivals. His preaching became a favorite of former President and Mrs. Barack Obama who worshipped with their family at Alfred Street Baptist Church on several Easter Sundays.
Dr. Wesley is the son of the late Rev. Dr. Alvin and Dr. Helene Wesley and represents the fourth generation of Baptist preachers in his family. He is an avid golfer, movie- goer, spades player, and aspiring chef. He is a Lifetime member of Kappa Alpha Psi Fraternity, Inc., as well as a member of Sigma Pi Phi, the first successful and oldest African-American Greek-lettered organization.
Wintley Phipps
World-renowned Vocal Artist, pastor
Founder and CEO, U.S. Dream Academy, Silver Spring, MD
Wintley Phipps is a pastor, world-renowned vocal artist, motivational speaker, and education activist. He is the founder, president and chief executive officer of the U.S. Dream Academy, Inc., a national after-school program that aims to break the cycle of intergenerational incarceration by giving children the skills and vision necessary to lead productive and fulfilling lives. The Dream Academy program offers skill-building, character-building and dream-building activities in a safe after-school environment utilizing both one-to-one mentoring as well as state of the art technology to deliver on-line academic enrichment to children of incarcerated parents and those falling behind in school.
Inger E. Burnett-Zeigler, PhD
Clinical Psychologist and Associate Professor
Department of Psychiatry and Behavioral Sciences
Feinberg School of Medicine, Northwestern University, Chicago IL
Dr. Inger Burnett-Zeigler is a licensed clinical psychologist and associate professor in the Department of Psychiatry and Behavioral Sciences at the Feinberg School of Medicine at Northwestern University. She has two decades of clinical experience helping people with stress, trauma, mood and anxiety conditions, and difficulty in interpersonal relationships. In her clinical practice she promotes holistic wellness through mindfulness, self-compassion and healthy behavior change. Inger's scholarly work focuses on the role that social determinants of health play in mental illness and treatment, particularly in the Black community. She is the author of the book Nobody Knows the Trouble I've Seen: The Emotional Lives of Black Women. She has written dozens of articles and other publications on mental health in the Black community and lectures widely on barriers to access and engagement in mental health treatment, mindfulness and strategies to improve mental health outcomes and participation in treatment. Inger is an advocate for normalizing participation in mental health treatment and ensuring that all individuals have access to high-quality, evidence based mental health care. She is an active contributor to the public discourse on mental health and she has been featured in the New York Times, TIME Magazine, and Chicago Tribune. Inger received her undergraduate degree in psychology from Cornell University, her doctorate in clinical psychology from Northwestern University, and completed a post-doctoral fellowship at the VA Ann Arbor/University of Michigan. She lives in Chicago.
Rev. Dr. Willie Dwayne Francois III
Senior Pastor, Mount Zion Baptist Church, Pleasantville, NJ
A native of Galveston, Texas, Willie Dwayne Francois III serves as the Senior Pastor of Mount Zion Baptist Church of Pleasantville, NJ. Francois is a May 2020 graduate receiving a Doctor of Ministry degree at Emory University's Candler School of Theology.
Francois lives at the intersection of the life of the spirit and the life of the mind. Along with Rev. Martha L. Simmons, Esq., he is the co-author of Christian Minister's Manual: For the Pulpit and the Public Square for All Denomination—the most progressive and comprehensive clergy resource for priestly and prophetic ministries and the first interdenominational manual written for Black clergy in 56 years.
Associated with various organizations, boards, and initiatives, Francois works to dismantle the racialized prison industrial complex in America. Through the Bill Lucy Fellowship, Francois represented the Samuel DeWitt Proctor Conference in a global conversation on mass incarceration at the Transatlantic Roundtable on Religion and Race at the University of London-Birkbeck in London, England. Pastor Willie also serves as the newly appointed President of the Black Church Center for Justice and Equality. A charter core team member of Black Lives Matter: Atlantic City, Francois' pastoral activism is organized around racial equity and economic justice and criminal justice reform. He has written for The Huffington Post, Religion Dispatches, Civil Eats, The Hill and The Christian Century concerning a range of matters pivoting around race, class, and religion in America.
Francois attributes his love of life and dedication to doing the so-called impossible to his close-knit family. He is a proud member of Kappa Alpha Psi Fraternity, Incorporated.
Dolvett Quince
New York Times Bestselling Author, International Keynote Speaker,
Celebrity Fitness Trainer
Dolvett Quince is a NEW YORK TIMES Bestselling Author, International Keynote Speaker, Celebrity Fitness Trainer and Personal Development Expert with 20+ years of experience empowering people to turn potential into strength. With expertise in self-love, health, wealth and fitness, he's coached people from all walks of life, and is most recognized for his seven seasons as a trainer on NBC's TV show, "The Biggest Loser."
Through books, keynotes, guest appearances, and personal training, Dolvett helps people everywhere overcome self-doubt by giving them a clear vision, growth mindset and practical system to design their best path forward. His mission is based on his own narrative's theme is overcoming challenges, finding forgiveness and building mental and physical strength.
Dolvett's first book, "The 3-1-2-1 Diet: Eat and Cheat Your Way to Weight Loss" became an instant NEW YORK TIMES bestseller with its unconventional approach to reduce fat and gain muscle.
D
olvett recently launched (August 2021) his new original podcast, "Work Out the Doubt", a one-on-one, on-camera interview where Dolvett talks to guests about the balance of success and failure, the moments of rise and fall, and rise again to share their stories of how they had to "Work Out the Doubt" to reach their goals.
Dolvett sits down with A-List celebrities, musicians, athletes, coaches, wellness experts, tastemakers and more, and together they candidly talk about their lives, their bumps and bruises and success and the path that got them there. Filmed and recorded at the SoHo House West Hollywood, Dolvett hopes that each episode inspires, educates and entertains. Episodes and interviews are streaming on all podcast platforms.
LaTosha Brown
Co-founder, Black Voters Matter Fund, Atlanta GA
Jazz singer, and Fellow, Harvard Kennedy School of Government
LaTosha Brown is an award-winning community organizer, philanthropic consultant, jazz singer and political strategist with over twenty years of experience working in the non-profit and philanthropy sectors on a wide variety of issues related to social justice, economic development, leadership development, wealth creation and civil rights.
She is the co-founder of Black Voters Matter Fund, a power building southern based civic engagement organization that played an instrumental role in the 2017 Alabama U.S. Senate race.
Ms. Brown is also principal owner of TruthSpeaks Consulting, Inc., a professional facilitation and philanthropy advisory consulting business based in Atlanta, GA. For more than 25 years, she has served as a consultant and advisor for individual donors, various public foundations and private donors. As a native of Alabama, Ms. Brown has dedicated her life's work towards organizing resources and supporting the development of community-based institutions in the South, particularly in the Black Belt and Gulf Coast regions. She has also worked as a trainer, speaker and facilitator in the international arena. She has traveled and/or presented to more than 23 countries abroad. She is currently working with the Guyanese Black Women's Roundtable on a project that will provide training and increase funding and investment opportunities for women led institutions based in Guyana, South America.
Ms. Brown is a well-respected leader that has led numerous initiatives, campaigns and special projects to empower marginalized communities in the South. She is the founder of Saving OurSelves Coalition, a community-led disaster relief organization that helped hundreds of families in the aftermath of Hurricane Katrina and the Southern Black Women Organizing Project that works to strengthen the network of Black women grassroots leaders in the South. She also currently serves as a board member for the National Coalition on Black Civic Engagement and the Southern Documentary Fund and is an active member of several national and international organizations.
She is the recipient of several national awards including the 2006 Redbook Magazine Spirit and Strength Award, 2007 Spirit of Democracy Award from the National Coalition on Black Civic Participation, the Louis E. Burnham Award for Human Rights, the 2008 Emory Business School MLK Service Award, 2010 Audubon Award, the 2011 White House Champion of Change Award, and most recently the 2020 Breakthrough Award for Thought and Strategy Leadership from the Philanthropy Women magazine. Ms. Brown currently lives in Atlanta, Georgia.
Rev. Dr. Dominique A. Robinson
John E. Hines Asst Professor of Preaching
Seminary of the Southwest, Austin, TX
The Rev. Dr. Dominique A. Robinson, a New Jersey native, is a millennial Womanist homiletician and justice advocate. Reared in the Pentecostal tradition, she answered her call to ministry at the age of 13. Dominique earned her Bachelor of Arts in Government from Georgetown University, Master of Divinity concentrating in Biblical Interpretation, and Master of Theology concentrating in Homiletics, both from Candler School of Theology. She earned a Doctor of Ministry degree from Columbia Theological Seminary in Gospel and Culture. Her dissertation, "iHomiletic™: Preaching that Clicks," is groundbreaking research and consulting services to assist faith leaders with developing impactful ministry that employs technology and social media linguistics. She currently is a Ph.D. student at Christian Theological Seminary in the world's first African American Preaching and Sacred Rhetoric Ph.D. program.
Dr. Robinson is the new John Hines Assistant Professor of Preaching at the Seminary of the Southwest in Austin, TX. She takes great pride in being the former inaugural Dean of Chapel and Assistant Professor of Religion at Wiley College in Marshall, TX.
Dr. Robinson is an ordained itinerant elder in the African Methodist Episcopal (AME) Zion Church and a member of the illustrious Delta Sigma Theta Sorority, Incorporated.
She is continuously humbled by opportunities to share God's Word and desires to march to the drumbeat of God's heart.
Albert J. Hicks III, MD, MPH
Assistant Professor of Medicine
Advanced Heart Failure and Transplant Cardiologist
University of Maryland Medical Center
Dr. Hicks is a board-certified Advanced Heart Failure & Transplant Cardiologist. He formerly served as the Medical Director of Cardiac Transplantation for Baylor Scott & White Medical Center – Temple and Clinical Assistant Professor of Medicine at Texas A&M Health Science Center College of Medicine.
Dr. Hicks has a specific interest in amyloidosis and is experienced managing patients with hATTR amyloidosis. He currently serves as an Assistant Professor of Medicine at the University of Maryland School of Medicine and practices Advanced Heart Failure Cardiology at the University of Maryland Medical Center, Baltimore. He earned his medical doctorate from Temple University School of Medicine and completed his Cardiology and Advanced Heart Failure and Transplant fellowships at Johns Hopkins Hospital.
Joanna Pearson, RN, BSN, CPRH
Patient Education Liaison
Alnylam Pharmaceuticals, Inc.
Joanna's background in nursing spans over 17 years and she earned her degrees from Ohio University. Joanna started in the Neuroscience department and has worked in patient education at all levels of her career. She was inspired to become an Alnylam Patient Education Liaison (PEL) when she learned that she could help educate patients and raise awareness of hATTR amyloidosis, a rare condition that disproportionately affects African Americans.
Michael Roberson
Founder, Glucose Gang
Michael "Mike" Roberson was diagnosed with Type 1 Diabetes in 1999. He is the founder of Glucose Gang (2019), a lifestyle brand for diabetics, whose mission is to show other people with diabetes that life doesn't end after diagnosis, it's actually just beginning. Mike uses his platform of more than 3,000 followers to highlight creativity, share knowledge about Type 1 diabetes1D, and inspire other people of color with diabetes.
Cherise Shockley
Founder, Diabetes Social Media Advocacy
Cherise Shockley (@bonafidecherise) was diagnosed with Latent Autoimmune Diabetes in Adults in June 2004. She is the founder of Diabetes Social Media Advocacy (#dsma), creator of the Blue Fridays initiative and Women of Color (WOC) Diabetes. Cherise is a subject matter expert in diabetes social media, online communities, and peer support. She is a wife, mother, and veteran.
Phyllisa Deroze, PhD
Founder, Black Diabetic Info
Phyllisa Deroze was misdiagnosed with type 2 diabetes in 2011, and after eight years was correctly diagnosed with Latent Autoimmune Diabetes in Adults in September 2019. She is the founder of Black Diabetic Info, whose mission is to provide culturally competent, personal, and professional information about diabetes in black communities. She is also a diabetes lifestyle blogger at Diagnosed Not Defeated. As a global diabetes advocate, she shares experiences nationally and internationally. Her biggest supporters are her husband and daughter.
Kendall Simmons
Former NFL football player, Super Bowl Champion
Diabetes Patient Ambassador
Kendall Simmons is a former NFL football player and Super Bowl Champ who was diagnosed with Latent Autoimmune Diabetes in Adults in 2003. He is married, and he and his wife have four beautiful children. He is also a football coach at Auburn University. Simmons enjoys talking to youth with Type 1 diabetes in partnership with Novo Nordisk and being a diabetes patient ambassador helping to inspire others with diabetes.
Dr. Khaalida Forbes, DMin, LICSW
Founder and Chief Executive Officer
Metamorphosis Enterprises, Atlanta, GA
Dr. Khaalida Forbes, known as "The CHANGE Architect", is a multi-state licensed clinical therapist. She is the Founder and Chief Executive Officer of Metamorphosis Enterprises offering opportunities for transformation in the areas of mental, emotional, relational, and spiritual health. Using the tools of therapy, empowerment sessions, leadership development, and customized consulting, she strengthens ones emotional health.
Dr. Forbes has held many leadership roles as well as leading an organization geared toward emotional health awareness and advocacy. Through her endeavors around the world (United States, Italy, Egypt, Israel, London) Dr. Forbes has empowered people through competent and compassionate therapy - to be healed, restored, and to see significant lasting changes in their lives. The simple question is: "Are You Ready For Change?"
Dr. Khaalida T. Forbes, a native of New York, holds a Bachelor of Arts degree in Sociology from Virginia State University, both a Masters degree in Clinical Social Work and a Masters of Divinity degree from Howard University, and a Doctorate of Ministry from United Theological Seminary.
Bishop Horace E. Smith, MD
Senior Pastor, Apostolic Faith Church; Assistant Professor of Pediatrics;
Northwestern University Feinberg School of Medicine, Chicago, IL
Bishop Horace E. Smith is a man gifted with a passion for God's Word coupled with a love for God's people. He has a contagious spirit of generosity that overflows in every facet of his life. As pastor of the Apostolic Faith Church and an attending physician specializing in Pediatric Hematology/Oncology at Ann & Robert H. Lurie Children's Hospital of Chicago (formerly Children's Memorial Hospital), Dr. Horace E. Smith has treated bodies and souls for three decades. Bishop Horace E. Smith M.D. was born and raised on the south side of Chicago, Illinois. Bishop Smith graduated as an honor student from Lindblom High School and went on to obtain a Bachelor of Science Degree (with honors) Chicago State University, and M.D. from University of Illinois Medical Center.
Bishop Yvette Flunder, DMin
Senior Pastor, Senior Pastor, City of Refuge United Church of Christ, Oakland, CA;
Presiding Bishop, The Fellowship of Affirming Ministries
Rev. Dr. Yvette Flunder, a San Francisco native, has served her call through prophetic action and ministry for justice for over thirty years. This call to "blend proclamation, worship, service and advocacy on behalf of those most marginalized in church and in society" led to the founding of the City of Refuge United Church of Christ in 1991. In 2003, Rev. Dr. Flunder was consecrated Presiding Bishop of The Fellowship of Affirming Ministries, a multi-denominational coalition of over 100 primarily African American Christian leaders and laity. Rev. Dr. Flunder is on the Board of Starr King School for the Ministry and DEMOS, and has taught at many theological schools. She is a graduate of the Certificate of Ministry and Master of Arts programs at PSR, and received her Doctor of Ministry from San Francisco Theological Seminary. She is also an award winning gospel music artist and author of "Where the Edge Gathers: A Theology of Homiletic and Radical Inclusion".
Bishop Tudor Bismark
Founder & Overseer, Jabula New Life Ministries International;
Senior Pastor, New Life Covenant Church, Harare, Zimbabwe
Bishop Tudor Bismark is the founder and overseer of Jabula New Life Ministries International (Jabula), which serves world-wide with the mission: "Transforming People… Transforming Nations." He and his wife, Pastor Chi Chi Bismark, serve as the senior pastors of New Life Covenant Church (NLCC) in Harare, Zimbabwe, the headquarters of Jabula. Since 1989, Bishop Bismark has been an Apostolic Father and Mentor to ministers and ministries around the globe. He travels extensively, preaching at local churches; addressing Heads of State at the Annual African Union breakfast; teaching summits and Pastor's and Leaders Conferences around the USA; and speaking at significant events like the Redeemed Christian Church of God's Nigeria camp meetings (a gathering of more than one million Christians).
Bishop Bismark is also the Chairman of the Council of African Apostles (CAA), which is a coalition of some of Africa's most brilliant minds and finest apostolic voices who gather to address African issues and bring Godly resolutions. Bishop Bismark is an accomplished author and has published many books, from the bestselling "The Anointing of 1000 Times More" and "Kingdom Economics" to the more recent "Ministry in the House." Bishop Bismark has a passion to see people empowered and awakened to their God-ordained destiny and has purposed to help facilitate networks of Kingdom-minded believers being raised in his lifetime. A man of immense humility, Bishop Bismark's message is simple ...
Rev. Danielle Brown, DMin
Senior Pastor, Shiloh Baptist Church, Plainfield, NJ
Saved and filled with the Holy Ghost at an early age, The Reverend Dr. Danielle L. Brown finds great joy and satisfaction in learning, living, and preaching the Gospel. Rev. Dr. Brown was Licensed to preach on July 17, 2003, by Cathedral International (The Historic Second Baptist Church) in Perth Amboy, New Jersey, and ordained by the American Baptist Churches on June 3, 2012. An increasingly sought-after preacher and workshop leader with the ability to communicate across multiple generations, Dr. Brown has had the opportunity to share the Gospel throughout this country and in South Africa. On August 7, 2021, Dr. Brown was elected the tenth Senior Pastor of Shiloh Baptist Church in Plainfield, New Jersey. She is the first woman to hold this position in the church's 113-year history.
A natural leader, Rev. Dr. Brown has served in various capacities where she has worked to develop and implement ministry programs and strategies. She also has a passion for mentoring and assisting in the development of faith and community leaders. As such, she has served as a site supervisor in the Princeton Theological Seminary, New Brunswick Theological Seminary, and Pillar College Field Education Programs. She has also taught on the adjunct faculty of New York Theological Seminary and has served two terms on the Board of Trustees of New Brunswick Theological Seminary. Dr. Brown also serves on the Advisory Board of the Women in Ministry Conference, Inc. convened by The Rev. Dr. Cynthia L. Hale in Atlanta, GA. Most recently, she became a co-mentor to the Pointer/Brown/Goodman Doctoral Fellows at United Theological Seminary in Dayton, OH. Dr. Brown has also been active in the Raritan Association of the American Baptist Churches of New Jersey where she served on the Ordination Committee and as a past Moderator. In addition to her ecclesiastical work, Dr. Brown is active in her local community. She is a member of the Perth Amboy Area NAACP, has served on the Mayor's Strategic Planning Team and 100 Days Committee in the City of Perth Amboy, and is a member of the Perth Amboy Board of Education.
Rev. Frank A. Thomas, PhD
Preacher, Teacher, Scholar, Thinker,
Lecturer, Author, and Master Coach
Frank A. Thomas is one of the most creative, pioneering, and prominent thought leaders of this generation. Rev. Thomas holds a PhD in Communications (Rhetoric) from the University of Memphis and currently serves as the Nettie Sweeney and Hugh Th. Miller Professor of Homiletics and Director of the Academy of Preaching and Celebration at Christian Theological Seminary in Indianapolis, IN.
Dr. Sanul Corrielus, MD, MBA, FACC
Cardiologist, Corrielus Cardiology, Philadelphia, PA
With 16 years of clinical experience, Sanul Corrielus, is a board-certified cardiologist at Corrielus Cardiology in Philadelphia, Pennsylvania. Dr. Corrielus' clinical interest is on providing comprehensive and well-integrated care to his patients with an emphasis on preventive cardiology. He has merged traditional values and standards of patient care with heart-centered holistic techniques to provide patients with an understanding of sustainable journeys of progressive wellness.
Dr. Corrielus graduated magna cum laude from Brooklyn College with a bachelor's degree in chemistry before pursuing his medical degree from the University of Rochester School of Medicine and Dentistry. Dr. Corrielus completed his internal medicine residency at Temple University Hospital. He subsequently worked as a primary care provider before entering his cardiovascular fellowship at Howard University Hospital. He also earned a Healthcare Executive MBA from Alvernia College in Reading, Pennsylvania.
He is currently the president and CEO of Corrielus Cardiology and Suave Concierge Services and Philadelphia Premier Cardiovascular Consultants LLC. Additionally, Dr. Corrielus is the founder of Community Cardiovascular Initiative, a non-profit organization that focuses on providing integrated cardiovascular health and wellness education to underserved communities to improve cardiovascular health disparities and the quality of health delivery in underserved communities in the Philadelphia area.
Dr. Corrielus has also written a book "Healing the Spartan: A Roadmap to Wealth through Health," which seeks to save lives by transforming habits and taking the necessary steps towards restoring the balance between mind/body/spirit.
Don Chaney
Former Professional Basketball Player and Coach living with ATTR-CM
Don Chaney is a former professional basketball player and coach whose career spanned over 36 years. Don was recently diagnosed with hereditary ATTR-CM and is working with Pfizer Rare Disease to share his personal experience and help raise awareness of the disease in the Black community.
Tiffany Kung, PharmD
Executive Director, Medical Affairs Strategy, Myovant Sciences
Tiffany Kung, PharmD, serves as the executive director on the medical affairs team at Myovant Sciences where she works to promote physician education and awareness of uterine fibroids. She has worked in industry for more than 10 years on various teams working to educate physicians on cutting edge research. Tiffany is passionate about advancing women's health care and addressing inequities in care.
ica Shepherd, MD, MBA
Practicing OB/GYN, Women's Health Expert
Jessica Shepherd, MD, MBA, is a practicing OB/GYN and women's health expert. She is the founder of Her Viewpoint, an online women's health forum that focuses on addressing taboo topics in a comfortable setting. She has learned from her patients that women's health issues are not discussed enough and that there is a need to have conversations on these matters that affect us. Women's health spans physical, emotional, and spiritual positions and she will attempt to address as many of these topics as she can with Her Viewpoint. Tiffany Kung, PharmD, serves as the executive director on the medical affairs team at Myovant Sciences where she works to promote physician education and awareness of uterine fibroids. She has worked in industry for more than 10 years on various teams working to educate physicians on cutting edge research. Tiffany is passionate about advancing women's health care and addressing inequities in care.
Tanika Gray Valbrun
Journalist, Educator, Founder, The White Dress Project
Tanika Gray Valbrun is an award-winning journalist, educator, and founder of The White Dress Project. After her personal struggles with uterine fibroids including two myomectomies, Tanika's passion for women's health inspired her to create a community and found a non-profit organization dedicated to providing support for women suffering from fibroids. Today, she works to raise awareness and promote uterine fibroids education.
Brandi Alexander
National Director, Community Engagement
Compassion & Choices, Portland, OR
Brandi Alexander is the National Director of Community Engagement for Compassion & Choices, and she has been with the organization for more than 15 years. Her dedication to educating people about having autonomy over all aspects of life, including at the end of life, has been a driving force in her career. At Compassion & Choices, she is responsible for outreach to physician, African American, Latino/Hispanic, faith, Disability and LGBTQ+ communities. Brandi graduated from Middlebury College with a bachelor's degree in psychology, with minors in French and Women's Studies.
Rev. Charles W. McNeill, Jr.
Senior Pastor, Unity Baptist Church, MD
Pastor McNeill is a Past President of the National Capital Baptist Convention, Washington, DC & Vicinity. Pastor McNeill is also Chair of the 2022 National Baptist Convention, USA Annual Session at the National Harbor, and President of the Washington Baptist Ministers Conference of Washington, DC & Vicinity. He serves on the Executive Board of the National Baptist Convention, USA, Inc., the First Vice Moderator of the Mt. Bethel Baptist Association, the Faith-Based Liaison to Prince George's, Maryland – County Executive, Angela Alsobrooks', Chairman of the Board of the United Community Against Poverty (UCAP), and MSNBC as a commentator.
Shawn Perry
Executive Producer and Host
The Senior Zone
Shawn Perry is the executive producer and host of The Senior Zone, a weekly radio program dedicated to serving the needs of the older adult community. Shawn has worked tirelessly to promote older adults' well-being and created a forum to provide relevant information, encouragement, and guidance. Uniting seniors, age 50+, with tips and directions to senior programs and services, tools and resources, events, advice and cultural forums. The Senior Zone serves as an invaluable and versatile resource each Monday at 10:00am EST on WYCB, 1340 AM. Shawn is a retired military officer, serving nearly 22 years in the US Air Force and holds a BS from the University of Maryland. He has lived in the Washington, DC, area for 32 years.
Ricardo Thomas
President, Thomas-Waddell & Associates, New Orleans, LA
Ricardo Thomas is a practicing financial consultant and is the president of Thomas-Waddell & Associates, Inc., a financial consulting and asset management firm with clients across the country. He is a Registered Financial Consultant and Chartered Federal Employee Benefits Consultant who has been a practicing financial consultant for over 35 years. He is a former instructor at Delgado Community College, where he taught for 10 years several financial-related courses he developed. He also taught at the University of New Orleans as a part of their Project Pass program. He is also a former contributing financial writer for both Perspectives Magazine and Women of Excellence Magazine. His work in the area of personal finance has been featured in the Times-Picayune, New Orleans City Business, New Orleans Tribune, Barnes & Noble bookstore, and other publications across the country.
The Balm In Gilead Musical Ensemble
Pastor Omar G. Jarvis;
Senior Pastor, Berea Seventh-day Adventist Church
Mattapan, MA
coming soon
Bishop Silvester S. Beaman,
Presiding Prelate, 15th Episcopal District,
The African Methodist Episcopal Church
On July 11, 2021, during the General Conference, Dr. Beaman was elected and consecrated as the 139th Bishop in the African Methodist Episcopal Church in Orlando, Florida. He has been assigned to serve the 15th AME Episcopal District (Namibia, Angola, Boland, Eastern Cape, Queenstown, Cape and Kalahari Annual Conferences) of South Africa.
He is married to his childhood sweetheart and best friend, Renée Palmore Beaman, RN. Renée currently serves as the Governor-appointed Director of the Delaware Division of State Service Centers, which oversees Delaware's fifteen social service centers, the State Office of Volunteerism, and the Office of Community Services. They are the blessed parents of two adult daughters, Asaiah (Gregory Fisher) and Kori (Walter Cheatham), and grandchildren, Maliah, Gabriella, and Gregory Mason.
Dr. Beaman has served as the Director on several community boards, organizations, governmental task force, and commissions. He is the past President of the Interdenominational Ministerial Action Council of Wilmington, Delaware. He has been inducted into the Martin Luther King, Jr. Board of Preachers at Morehouse College in Atlanta, Georgia. He is a 20-year member of the General Board of the African Methodist Episcopal Church, serving as Chairman of the Nominating Committee and delegates to the World Methodist Council. He is also a member of the Alpha Phi Alpha Fraternity, and Prince Hall Mason Star of the East Lodge #1. He is one of a few clergy persons in the nation that has offered the prayer in both the U.S. Senate and House of Representatives.
Dr. Barbara L. Shaw,
Chair, Board of Directors,
The Balm In Gilead Inc., Richmond, VA
Dr. Barbara Louise Shaw is the Immediate Past International President of The Women's Home and Overseas Missionary Society of The African Methodist Episcopal Zion Church. A product of four generations in the A.M.E. Zion Church, born in Wilmington, North Carolina, Barbara L. Shaw was spiritually developed and reared in the Pennsylvania Avenue A.M.E. Zion Church (Baltimore, Maryland) where served in many positions. She was concreted a Deaconess in 1993. She is a dedicated mother and grandmother who understands and values the importance of family. Dr. Shaw was educated in the public schools in Baltimore; Morgan State University; and graduate studies at The Johns Hopkins University, School of Writing. Professionally, she has served as a teacher in the Baltimore City Public School System; Associate Producer at Maryland Public Television; and a Chief Administrator with the State of Maryland Department of Public Safety. In October, 1997, she retired after 30 years of service in the state of Maryland. In August 2003, Dr. Shaw was elected the 16th General President of the Women's Home and Overseas Missionary Society of the African Methodist Episcopal Zion Church. In this position, she presided over 800,000+ women on five continents. In August of 2007, she was re-elected as General President and retired in July, 2011. She is the recipient of numerous awards and honors including the Honorary Doctorate of Humane Letters from Hood-Speaks Theological Seminary of the University of Calabar, Nigeria, West Africa, June 2005. In February 2006, she received an Honorary Doctorate from Livingstone College, Salisbury, North Carolina.
Pamela Price
Deputy Director,
The Balm in Gilead, Inc., Richmond, VA
Pamela D. Price currently serves as the Deputy Director for The Balm In Gilead managing the various health initiatives of the organization. Under her leadership, the organization provides support to faith institutions in areas of program design, implementation and evaluation, which strengthen their capacity to deliver programs and services that contribute to the elimination of health disparities. In addition to her role as Deputy Director, she also serves as the Director for The National Brain Health Center for African-Americans.
As the Center's director, she co-developed a six-part educational curriculum for nurses and allied healthcare professionals aimed at addressing knowledge gaps related to Alzheimer's disease and other dementias affecting African Americans. She also co-authored and facilitates an accredited training for healthcare providers and clinicians; aimed at increasing cultural competencies related to the screening, diagnosis, and treatment of dementia in African Americans among providers.
Mrs. Price holds a Bachelor's of Science degree in Public Health and has more than 20 years of experience in public health, epidemiology, and healthcare. She has served as a member of the U.S. Army Nurse Corp and excelled in both government and non-governmental agencies providing leadership and guidance on program management, quality improvement, and project development. Mrs. Price has conducted hundreds of training sessions across the country with various nursing associations, healthcare organizations and conferences.
Joyce Moon Howard, DrPH
Director of Undergraduate Programs
Clinical Associate Professor of Community Health Science and Practice
Dr. Joyce Moon Howard's work and career is rooted in the community healthcare movement, where she witnessed the transformative power and positive impact of neighborhood and community action on healthcare. Through community-based participatory research (CBPR), she facilitates cooperation between researchers and community members to understand community needs and concerns, create lasting bonds that build trust, and empower communities to take action. While working in rural Tanzania on needs assessment, she engaged community members and employed qualitative strategies, such as photovoice (a research technique where community members photograph scenes to describe a particular problem and/or research theme) and focus groups, to create a space for open dialogue among community members and researchers to effectively address health needs. Further, she has served as Principal Investigator in several research studies: a Health Resources and Services Administration study on eliminating disparities among pregnant women in low-income areas in New York City; a National Institute of Child Health and Infant Development study focusing on HIV/AIDS prevention strategies in African American communities; and an National Institute on Aging study examining facilitators and barriers to CBPR at the Columbia University Medical Center. As a professor, Dr. Moon Howard shares her research experiences with students in Community Assessment and Evaluation courses and in an undergraduate course, Health, Society, and the Global Context.
Sheila E. Battle, MHS
Executive Coach, Author, Speaker
Co-Founder, The SoulCare Academy, Richmond VA
Philadelphia native, Sheila E. Battle, is a published author, transformational leader, change agent, and human services advocate. A graduate of Virginia Commonwealth University, and alumni of the Grace E. Harris Leadership Institute, her passion is to see people grow from the inside out, through practical teaching and application of basic evidenced-based principles. Whether managing a team or leading a workshop, her enthusiastic style motivates and inspires from the boardroom to the pulpit. Sheila's fusion of real-life stories and her conversational techniques connect with her audience at an intimate, intense, and individual level. Sheila is the creator of the "SoulCare" and "Flourish" curriculums used by academic institutions and corporations, both of which includes her signature practice called "15 Minutes of Grace".
Cary L. Goodman
Program and Development Consultant,
The Balm In Gilead, Inc., Richmond, VA
Cary Goodman, a native of Richmond, VA, has a sincere passion to empower faith communities nationally to operate at their fullest capacity in areas of health promotion, advocacy programs, outreach and development. For over 13 years, he has been dedicated to working with faith communities to establish and expand health programs across the United States by building their capacity to address health disparities that greatly impact their congregations and the communities they serve. Currently, Cary is a Program and Development Consultant focusing on nonprofit organizations and faith institutions. He serves in many capacities on the national planning boards and coalitions where he operates as a Faith Partner, Strategic Developer and Faculty Presenter. Cary is the Founder of Black Men's Wholeness, an initiative designed to engage black men in dialogue regarding topics that reassures wholeness such as trauma, emotional and mental health, and fatherlessness. Cary deems himself a "connector"; where he focuses on the significance of engagement, establishing coalitions, collaborating, and relationship building in order to increase access and sustainability to strengthening congregations and communities.
Chef Charlotte Jenkins
Famed Gullah cuisine Chef
Growing up in a house with eighteen children in Awendaw, South Carolina, Charlotte Ascue Jenkins learned to cook from "all the mothers" in her family: her mother, grandmother, and aunts. Charlotte was brought up in the Gullah tradition, spanning centuries and carving a deep cultural and culinary influence in the region. Charlotte describes her roots as humble beginnings: hard work, little money. The women in her family stretched every part of the meal to the fullest, using vibrant spices and cooking in only a couple of pots. Charlotte attended Johnson & Wales University's School of Culinary Arts and after graduating in 1988, she started her own catering business. She is often featured on the Food Network and is the author of her cookbook, Gullah Cuisine: By Land and by Sea.
Chaplain Kimberly Clemons
City of Detroit, Michigan Police Department
coming son
The Most Reverend Fernand J. Cheri
Auxiliary Bishop of New Orleans
Bishop Fernand Cheri is the Auxiliary Bishop of New Orleans. A Franciscan Friar of the St. Louis Province for 25 years, he has been ordained for 39 years. He is the Episcopal Moderator for the Catholic Campus Ministry Association; the Episcopal Liaison for the Black & Indian Mission Office African American Newsletter; and the convener of the African American Bishops.
Bishop Cheri is an archivist of Black religious music with over 6,000 recordings of gospel music with books and files of gospel music. He wrote "Songs of the Soul and the Soil: the History of Black Religious Music;" compiled two 9-volume Gospel Music Discographies; wrote "Black Catholic Liturgy" in the book TELL IT LIKE IT IS; "Mass of Thanksgiving" in FREEING THE SPIRIT magazine; and the contributing author to SWEET, SWEET SPIRIT: Prayer Services from the Black Catholic Church. Due to his great interest in liturgy, Bishop Cheri served on the Bishops' Subcommittee on Black Catholic Worship. He works with the Archbishop James P. Lyke Liturgical Conferences; and is a member of the Lyke Foundation, dedicated to the development of Black Catholic Worship. He began the Youth Gospel Choirs at Our Lady of Lourdes; St. Joseph the Worker; the Althoff Gospel Crusaders, and at St. Augustine of Hippo, East St. Louis, IL. He served as a member of the Diocesan Liturgical Commissions of Nashville, TN and of Belleville, IL. He is the convener of Go Down Moses Retreats for African American Young Men and worked with KUJENGA Youth Leadership in Chicago and the St. Louis/Belleville area. He is a revivalist and preacher, whose testimony is, "My grace is enough for you, for in weakness power reaches perfection" (2Cor 12:9).
Bishop James B. Walker
Presiding Prelate 8th Episcopal District,
The Christian Methodist Episcopal Church
Bishop Walker is the Presiding Prelate of the Seventh Episcopal District of the Christian Methodist Episcopal (C.M.E.) Church. Bishop Walker was elected the 56th bishop of the C.M.E. Church at its thirty-seventh General Conference, held in Mobile, Alabama. He was the first of five new bishops elected including the denomination's first female bishop as well as its first indigenous bishop for Africa. As former pastor of Phillips Metropolitan CME Church in Hartford, Connecticut for 27 years, he brings extensive pastoral experience. He led the congregation through many years of numerical and spiritual growth. During Bishop Walker's administration, the congregation acquired and renovated the Phillips Metro office complex and constructed its new worship center on 2500 Main Street in Hartford, Connecticut.
Bishop Walker has also served as interim Presiding Elder of the New York-New England District, as well, and the pastor of Trinity CME Church, Toccoa, Georgia and Sykes Memorial CME Church in Oklahoma City, Oklahoma. Bishop James B. Walker is a native of Boley, Oklahoma. He is married to Delois Woody-Walker and they have two daughters and one grandson.
Mrs. Sandra Bennett Crowder
International President of the Women's Home and Overseas Missionary Society,
The African Methodist Episcopal Zion Church
coming soon
Dr. Jacqueline Scott
International President, Women's Missionary Council,
The Christian Methodist Episcopal Church
coming soon
Dr. Deborah Taylor King
Connectional President, Women's Missionary Society,
The African Methodist Episcopal Church
coming soon
Alice M. Freeman, DMin
Founder, Healthy Heart Plus, LLC
Alice M. Freeman, DMin, is a registered Naturopath with the American Naturopathic Medical Certification Board. She is a Nutritionist, Certified Nutritional Consultant, Diabetic Educator, Lactation Educator, Certified Hydro-colon therapist, and Certified Raw Food Chef. She is a recipient of the Minority Business League's Trailblazer Award and the Praise Richmond 104.7FM Cathy Hughes Business Community R.O.C. Awards. Dr. Freeman developed the Mommies, Bellies, Babies, & Daddies (MBBD) ABC's of Breastfeeding program, served on the Breastfeeding Commission for the Mayor's Breastfeeding Initiative, and is the founder and owner of Healthy Heart Plus, LLC. (HHP) and Healthy Hearts Plus II (HHP II).
Carl V. Hill, PhD, MPH
Chief Diversity, Equity and Inclusion Officer
Alzheimer's Association
Carl V. Hill, Ph.D., MPH, is the chief diversity, equity and inclusion officer for the Alzheimer's Association®, overseeing strategic initiatives to strengthen the Association's outreach to all populations, and providing communities with resources and support to address the Alzheimer's crisis. In this role, Dr. Hill is responsible for developing cross-functional partnerships with organizations to advance diversity, equity and inclusion. As a result of his leadership, the Association has broadened its reach to previously diverse communities with partners such as the African Methodist Episcopal Church and the Buddhist Tzu Chi Foundation. Within the Association, Dr. Hill collaborates with human resources to attract talent and develop resources that champion staff diversity and a culture of inclusion. He authored an editorial in the Journal of New England Medicine (JAMA) Neurology highlighting the need for more diverse perspectives to address disparities and pursue equity in dementia science.
Dr. Hill previously served as the Association's vice president, Scientific Engagement. Prior to joining the Association, he served as director, Office of Special Populations at the National Institutes on Aging (NIA). Throughout Dr. Hill's six years in this role, he led the development of the NIA Health Disparities Research Framework, which stimulates studies focused on health disparities related to aging. He also directed the NIA Butler-Williams Scholars Program, which provides yearly training for early career investigators interested in aging research.
Rita B. Choula, MA
Director, Caregiving, AARP Public Policy Institute
Rita Choula the Director of Caregiving with the AARP Public Policy Institute, Rita Choula bridges policy and research to practice. Much of her work focuses on identifying and supporting the needs of multi-ethnic, multicultural family caregivers through an interdisciplinary approach that elevates the unique nature of each caregiving experience. She currently leads a strategic initiative that seeks to address disparities and build equity in long-term care for Black, Latino and Asian American Pacific Islander older adults and their family caregivers.
In collaboration with clinical experts and key stakeholders, Rita develops programs and tools that enable health care professionals to better recognize and support family caregivers across settings. Through the Home Alone Alliance, she leads the development and production of easily-accessible "How-To" videos that provide family caregivers with the technical information and guidance necessary to perform complex medical/nursing tasks. Most recently, Rita also managed a grant-funded initiative focused on elevating the recognition and support of family caregivers providing complex care by health care providers, particularly those in hospitals and larger health systems, through the identification of promising practices within these settings.
Regineak Ruffin, LMSW
Behavioral Health Therapist
Regineak Ruffin, LMSW, earned her Master's degree in Social Work from Clark Atlanta University and was awarded her Bachelor of Arts in Child and Family Studies, with a minor in Psychology, from The University of Louisiana of Lafayette. Regineak is a current doctoral student at Walden University, earning her Ph.D. in Social Work while studying African American college students help-seeking behaviors and the implications for social work practice. Regineak is skilled in providing in-depth psychosocial support and disease education to those affected by blood cancers. Her expertise includes mental health and oncology social work. In addition to her work with blood cancer patients and their families, she also has experience working with children and adults with psychiatric diagnoses. She is currently an Information Specialist in The Leukemia & Lymphoma Society's Information Resource Center (IRC) where she assists patients and caregivers impacted by a blood cancer through financial and social challenges and gives accurate, up-to-date disease, treatment and support information. The Leukemia & Lymphoma Society is the world's largest voluntary health organization dedicated to funding blood cancer research and providing education and patient services.
Lori Beard-Daily
Training Coordinator/Contracting Officer, US Courts
Lori Beard-Daily is an author, marketing and communications consultant and caregiver to her husband, a multiple myeloma patient.
Lerato Mvelase
South African Actress & Singer
Lerato Mvelase (née Moloisane) is a South African actress and television presenter best known for her role as Katlego in the SABC1 drama series Home Affairs, from 2005-2009. She also starred as Princess, a responsible, intelligent, attractive, ambitious, somewhat obsessive compulsive security guard, in the SABC2 sitcom Home Sweet Home, in 2011. Also in 2011, she starred as Yoliswa in the SABC1 mini-series Shreds & Dreams, based on the 2004 play of the same name directed by Clare Stopford. Lerato was born in Soweto and matriculated at Sacred Heart College and was involved in drama from early on in her life. She performed in theatre productions for many years during her schooling and decided to pursue her passion for performance so drama, singing and performance as a career was a natural progression. She received her degree in Drama at Wits University in 2002 and broke into the mainstream as a presenter on CCM1 in the same year. Her screen acting debut was in a cameo role on the e.tv soapie Backstage (2003), which she followed up with the role of Mbali, a young college design student, in the first season of the SABC1 drama series Mzansi (2004). She was replaced in the role of Mbali for the second season by Khanyisile Mbau, due to commitments as a presenter of Mindset Educational TV (2003-2005). Lerato has appeared in numerous theatre productions as well, including Midsummer Night's Dream (1995, directed by Claire Stopford), Grease (1999, directed by Karen de Abreu), The Journey (2003, directed by Duma ka-Ndlovu), Moulin Rouge (2004, directed by Keith Smith) and Joseph and the amazing Technicolour Dream Coat (2005, directed by Paul Warwick Griffin).
Rev. Bolaji Ogunwo, PhD,
Pastor, Redeemed Christian Church of God, Lagos, Nigeria
coming soon
The Right Rev. Dr. Stephen M. Moreo,
Bishop of the Diocese of Johannesburg, South Africa
Reconciliation has always been what I work hard for and will continue to do so, both in South Africa and within the Church. I believe that reconciliation should be an ongoing subject matter in our society. There is a need to reconcile the different ways that people worship within the church. Understanding this, recognizing it and allowing for it, is crucial to a unified Church. One of my priorities is making the Church relevant. We are in Africa. Let's be a Church in Africa and allow people to celebrate who they are. As a Church, led by the previous Bishops, we fought apartheid. This laid the groundwork and built the bridges. Now it's up to us to make it possible for people to take one another across the bridges. I actively welcome and celebrate the philosophy that allows different beliefs about the interpretation of the scriptures to co-exist within Anglicanism. Within the broader and widely held belief that human beings are created in the image of God, all other theological debates become less significant.
Dr. Johnnetta B. Cole
NCNW Chair & National President,
National Council of Negro Women
Johnnetta Betsch Cole, is an accomplished educator and museum professional; noted speaker and author on issues of diversity, equity, accessibility, and inclusion; and a committed advocate for social justice. She currently serves as the National Chair and Seventh President of the National Council of Negro Women, an advocacy organization with more than 2 million members, working in the interest of women's rights and civil rights. Dr. Cole rose to national prominence as the first African American woman President of Spelman College and, later, as President of Bennett College, making her the only person to serve as president of both historically Black colleges for women in the United States. Over the course of her career, she has held teaching and administrative positions in anthropology, women's studies, and African American studies at several major universities. After retiring from academia, Dr. Cole served as the Director of the Smithsonian National Museum of African Art for eight years. Upon her retirement from the Smithsonian she received the title of Director Emerita. Following her years at the Smithsonian, Dr. Cole was a Principle Consultant with Cook Ross, a management consulting firm, where she co-led a Chief Diversity Officer Leadership Forum and worked with various companies to create more inclusive and equitable workplaces. As a Senior Consulting Fellow at the Andrew W. Mellon Foundation, she worked on initiatives on diversity, equity, accessibility, and inclusion in art museums and higher education.
Saidi Mpendu, MD
Country Director, Balm In Gilead – Tanzania
Saidi Mpendu, MD, MPH, is the Country Director of The Balm In Gilead – Tanzania. Dr. Mpendu also serves as Deputy Chairperson of Institutional Review Board (IRB) @ Ifakara Health Institute (IHI) and his a Member of Clinical Trail Sub Committee of National Ethics Committee for Clinical Research @ The National Institute for Medical Research (NIMR); Member of Technical Working Group- Public Private Partnership (PPP) @ Tanzania-Ministry of Health & Social Welfare. Dr. Mpendu is the former National Program Director @ The National Muslim Council of Tanzania (BAKWATA) and Medical Officer @ Kilimanjaro Christian Medical Center (KCMC). As a public health specialist, Dr. Mpendu continues his work on various research committees @ Muhimbili University of Health and Allied sciences. Dr. Mpendu passion is coordinating public health and social welfare programs and systematically building the technical and institution capacity of faith based organizations to be focus for change.
Robert Ginyard
Chairman, ZERO Board of Director;
Podcast Host, Entrepreneur, and Prostate Cancer Survivor
Robert Ginyard is an entrepreneur, speaker, and prostate cancer survivor. He is the creator of the Shusokumb (shoes, socks, and umbrella) bag - a compartmentalized tote bag designed for women who wear sneakers to work and later change into a pair of heels once they are in the office. The Shusokumb was sold by major retailers, and featured in national newspapers/magazines. As a result of his prostate cancer journey, Robert created DiBi DiBi- Dream it. Believe it. Do it. Be it— an awareness campaign and lifestyle brand to encourage people to live out their dreams. Additionally, Robert serves as creator, producer and host of "Intentionally Overheard with Robert Ginyard" — a podcast that highlights stories of people who dared to dream and committed to making their dreams come true.
Robert is a sought after speaker, and is a frequent guest on local and national radio and television programs. His products/brand have been featured in Redbook, USA Today, The Wall Street Journal, The New York Times, The Washington Post, The Baltimore Sun, Ebony Magazine.Com, The Dr. Nandi Show, Sirius XM, and many other publications and radio and television news outlets. As a prostate cancer survivor, Robert has appeared before Congress (The Senate Appropriations Committee) to share his prostate cancer story and advocate for increased funding for prostate cancer research. He currently serves as the Chairman of the Board of Directors of ZERO- The End of Prostate Cancer. Robert has been named as one of Cancer Health Magazine's 2020 Change Makers – making a difference for others living with cancer. Robert lives in Baltimore with his wife, Karen, and their two daughters.
LaPrincess C. Brewer, MD, MPH
Assistant Professor of Medicine
Mayo Clinic College of Medicine
Rochester MN
LaPrincess C. Brewer, is an Assistant Professor of Medicine, Mayo Clinic College of Medicine, Rochester, MN. She has a primary research focus in developing strategies to reduce and ultimately eliminate cardiovascular disease health disparities in racial and ethnic minority populations and in underserved communities through health promotion and community-based participatory research. Dr. Brewer also has special interest in increasing minority and women's participation in cardiovascular clinical trials through mobile health (mHealth) interventions. Additionally, she has published work on faith-based interventions for cardiovascular disease prevention, racial differences in weight maintenance and psychosocial factors influencing cardiac risk factors.
Nwamaka D. Eneanya, MD, MPH
Assistant Professor of Medicine,
Hospital of the University of Pennsylvania
Nwamaka Eneanya, MD, MPH, FASN is currently an attending nephrologist and Assistant Professor of Medicine and Epidemiology at the University of Pennsylvania. She is also the Director of Health Equity, Anti-Racism and Community Engagement in the Nephrology Division. Dr. Eneanya holds an undergraduate degree from Cornell University, a medical degree from Meharry Medical College, and a master's degree in public health from the Harvard T.H. Chan School of Public Health. She completed her residency in internal medicine at Brigham and Women's Hospital and nephrology training at the combined Nephrology Fellowship Program at Massachusetts General Hospital/Brigham and Women's Hospital.
Dr. Eneanya is a clinical investigator with research interests that center on palliative care, informed decision-making and health equity among patients with chronic kidney disease. Her research has been supported by the National Institutes of Health and the American Society of Nephrology. In 2020, she was recognized as a 40 under 40 Leader in Minority Health by the National Minority Quality Forum.
Freda Lewis-Hall, MD
Clinician, Educator, Researcher,
Leader in Biopharmaceuticals and Life Sciences Industries
During her 35-year career in medicine, Dr. Freda Lewis-Hall has been on the frontlines of health care as a clinician, researcher, and leader in the biopharmaceuticals and life sciences industries. An award-winning advocate for health equity and improved outcomes for all patients, she provides advice and consumer health information on national programs such as "Dr. Phil," and "The Doctors," and is a regular speaker making dozens of appearances a year at consumer and health care conferences.
Dr. Lewis-Hall is co-editor of the book Psychiatric Illness in Women: Emerging Treatments and Research and gives health analysis, tips, and wellness information through the consumer health website, GetHealthyStayHealthy.com. A graduate of Johns Hopkins University and Howard University College of Medicine, she serves on numerous boards including Harvard Medical School, Dell Medical School, the Foundation for the NIH, FasterCures, SpringWorks Therapeutics, and PCORI.
Marsha Henderson
Former Assistant Commissioner for Women's Health
U.S. Food and Drug Administration (FDA)
Marsha B. Henderson is the former Assistant Commissioner for Women's Health at the U.S. Food and Drug Administration (FDA). In this role, she led women's health research and outreach activities and was responsible for directing the Office of Women's Health at the FDA, coordinating FDA policy, research, and outreach efforts to protect and advance the health of women, and advocating for the participation of women in clinical trials and for sex, gender, and subpopulation analyses. She developed the Women's Health Take Time to Care Program which reached over 120 million people with FDA consumer information in 18 languages, and received awards from more than 96 national organizations. Under her leadership, OWH released the first Women's' Health Research Roadmap at FDA which outlines seven priority areas for new or enhanced research including biomarkers, clinical trials design, nanotechnology, cardiovascular disease, and post-market surveillance. Ms. Henderson holds a graduate degree in Planning and Public Policy with a concentration in hospital administration from Rutgers University.
Donna R. Cryer, JD
President & CEO, Global Liver Institute, Washington, DC
Donna R. Cryer, JD is Founder, President and Chief Executive Officer of the Global Liver Institute, the only patient-driven liver health nonprofit operating in the US and Europe. She has channeled her personal experience as a patient with inflammatory bowel disease and a 25-year liver transplant recipient into professional advocacy across a career in law, policy, consulting, public relations, clinical trial recruitment, and nonprofit management. For almost a decade Mrs. Cryer founded and led CryerHealth, a healthcare consulting firm providing strategic counsel to top biopharmaceutical companies, patient advocacy organizations, and emerging technology firms on patient engagement in health information technology, drug discovery, and clinical decision making. Mrs. Cryer serves on the Boards of Directors of the Council of Medical Specialty Societies, the Innovation and Value Initiative (IVI), Sibley Memorial Hospital/Johns Hopkins Medicine, and the Executive Committee for the Clinical Trials Transformation Initiative.
She is a frequent speaker on the topic of patient-centeredness and patient engagement in healthcare transformation and created a unique model for advocacy that mobilizes patients, influences policy, and coalesces clinicians to improve patient outcomes. She has been named one of the Top Blacks in Healthcare by the Milken Institute at GW School of Public Health and BlackDoctors.org, one of the Top 10 Patients Who Make An Impact by Health 2.0 and one of PharmaVoice's 100 Most Inspiring People.
Julia Iyasere, MD
Executive Director, Dalio Center for Health Justice, NewYork-Presbyterian
Julia Iyasere, M.D., is Executive Director of the Dalio Center for Health Justice at NewYork-Presbyterian. In this role, she leads the Center's efforts to address longstanding health disparities due to race, socio-economic differences, limited access to care, and other complex factors that impact the wellbeing of our communities disproportionately. Established in 2020, the Dalio Center for Health Justice works collaboratively with representatives from NYP, Weill Cornell Medicine, and Columbia Vagelos College of Physicians and Surgeons to be a leader in the understanding and improving of health equity, and to drive action that results in measurable improvements in health outcomes for all.
Dr. Iyasere brings more than a decade of experience in medicine to her new role in the Center. She was previously the Associate Chief Medical Officer for Service Lines and the Co-Director of the Care Team Office. She was also Director of the Leadership Education and Development for Physicians (LEAD) Academy, Associate Designated Institutional Official for Graduate Medical Education at NYPH, and the Associate Program Director of the Columbia Internal Medicine Residency Training Program. An Assistant Professor of Medicine at Columbia University Irving Medical Center, Dr. Iyasere continues to see patients as an internist in the Section for Hospital Medicine.
Rachel M. Bond, MD, FACC
Co-Chair Women's and Children's Committee,
Association of Black Cardiologists
Rachel M. Bond, MD, FACC is a board-certified attending cardiologist who has devoted her career to the treatment of heart disease through early detection, education, and prevention. She is the System Director of Women's Heart Health at Dignity Health, in Arizona. Dr. Bond is the Co-chair of the Women in Cardiology Committee, as well as Chair of the Diversity and Inclusion Committee for the Arizona Chapter of the American College of Cardiology. She most recently has been appointed to serve on the Women in Cardiology Section Leadership Council for the National Chapter of the American College of Cardiology.
She holds a faculty position as Assistant Professor of Internal Medicine at Creighton University School of Medicine.
Dr. Bond is the author of several review papers referencing sex and gender differences and cardiovascular conditions that predominantly affect women, along with opinion pieces aimed at addressing health equity, reducing health disparities, and promoting the professional development of women and minorities in the health-science profession. She has a passion for advocacy of education and mentorship and has advised as an expert source through news and media outlets. Dr. Bond is a Fellow of the American College of Cardiology and a member of the American Society for Preventive Cardiology, Association of Black Cardiologists, and the American Heart Association, where she is a national spokesperson for the "Go Red for Women" campaign and sits on the board of directors.
Annette K. Ansong, MD, FACC
Co-Chair Women's and Children's Committee
Association of Black Cardiologists
Annette K. Ansong, MD, FACC is a board-certified pediatric cardiologist. The daughter of immigrants from Ghana, she grew up in the suburbs of Washington, DC. For college, she attended the University of Virginia. After graduating from medical school at Howard University, Dr. Ansong completed her pediatric residency and pediatric cardiology fellowship training at Duke University Medical Center. She enjoys patient care and finding innovative ways of improving that care. She currently serves as Assistant Medical Director for her hospital's Single Ventricle clinic and has special interests in preventive cardiology, cardiac capacity-building in sub-Saharan Africa, and telemedicine.
She is newly appointed to the American College of Cardiology Adult Congenital and Pediatric Cardiology Leadership Council. She also serves on the Leadership Council of the Virginia Chapter of the American College of Cardiology. Dr. Ansong has been honored as a Northern Virginia Magazine and Washingtonian Magazine Top Doctor. She was also featured in the American College of Cardiology's #TheFaceOfCardiology, a campaign to improve diversity and inclusion in the field of cardiology.
Carissa M. Baker-Smith, MD, MPH, MS
Interim Medical Director, Heart Failure, Transplant, and Advanced Cardiac Therapies/VAD; Director, Pediatric Preventive Cardiology, Nemours Children's Hospital, Delaware
Dr. Carissa M. Baker-Smith is a board-certified (Pediatrics and Pediatric Cardiology) pediatric cardiologist and nationally recognized Preventive Pediatric Cardiologist who specializes in the management of youth with risk factors for premature cardiovascular disease (CVD), including obesity, dyslipidemia, and systemic hypertension (HTN). She currently serves as Director of Pediatric Preventive Cardiology at Nemours Children's Health, Wilmington, DE.
Dr. Baker-Smith has been responsible for the management of thousands of children with obesity, HTN, and dyslipidemia. Her research is designed to provide novel treatments and approaches to therapy for the management of risk factors for premature CVD beginning in childhood and adolescence. She is an Associate Professor of Pediatrics at Sidney Kimmel Medical College and Thomas Jefferson University, and Chair of the American Heart Association (AHA) Athero Hypertension and Obesity in the Young Subcommittee. Dr. Baker-Smith is also Chair of AHA Scientific Statement on Cardiovascular Disease and Sleep Disordered Breathing in Youth. She is a lead author as well as an epidemiologist for the American Academy of Pediatrics Pediatric Hypertension guidelines.
Camille Bonta, MHS
ABC Policy Consultant
Summit Health Care Consulting
For 28 years, Camille has held communications and policy positions in the field of health care. During her career, she has forged strong working relationships in Congress and throughout the "House of Medicine" and within the public health community. She has led large physician- and patient-based coalitions and understands how to navigate the political dynamics of organized medicine. Camille's understanding of associations and their role in Washington policymaking stems from 11 years as the chief federal lobbyist and policy analyst for the American College of Cardiology. She began her policy career in Washington, D.C. as an aide to U.S. Senator John Glenn. Since launching Summit Health Care Consulting in 2008, Camille has guided the lobbying, regulatory, and advocacy efforts of numerous national health care providers and patient organizations. Camille has led the advocacy and policy efforts of the Association of Black Cardiologists since 2016. Camille received her Bachelors of Arts from the E.W. Scripps School of Journalism at Ohio University and a Masters in Health Science from the Johns Hopkins Bloomberg School of Public Health.
James R. Williams, PhD
Head, Biogen Digital Health, External Innovation and Alliances
In his role, Dr. Williams is responsible for identifying and partnering with innovators who can help accelerate and scale Biogen's digital health strategy. Since joining the company in 2011, he has held roles of increasing responsibility leading large-scale real-world research and digital health initiatives within Biogen's Research and Development and Worldwide Medical functions. Prior to joining Biogen, Dr. Williams was an epidemiologist at the Food and Drug Administration. Dr. Williams is a graduate of the Johns Hopkins University with a B.A. in neuroscience and a Ph.D. in Psychiatric Epidemiology.
Rev. Dr. Heber Brown, III
Senior Pastor, Pleasant Hope Baptist Church
Baltimore, MD
Rev. Heber Brown is a Community Organizer, Social Entrepreneur, Base Builder, and Network Weaver are all words that describe the work and expertise of Rev. Dr. Heber Brown, III - Senior Pastor of Pleasant Hope Baptist Church in Baltimore, Maryland. For nearly two decades, Dr. Brown has been a catalyst for personal transformation and social change.
He is the Founding Director of Orita's Cross Freedom School. Based on the Freedom Schools of the 1960's, Dr. Brown works to reconnect Black youth to their African heritage while providing them hands-on learning opportunities to spark their creative genius and build vocational skills. Additionally, in 2015 he launched the Black Church Food Security Network a multi-state alliance of congregations working together to inspire health, wealth and power in the Black Community. The BCFSN accomplishes this by partnering with historically African American churches to establish gardens on church-owned land and cultivates partnerships with African American farmers to create a grassroots, community-led food system.
He has presented and lectured at many institutions of higher learning including Interdenominational Theological Center (ITC), Drew Theological School, Wake Forest School of Divinity, Methodist Theological School of Ohio, Virginia Union University, Garrett-Evangelical Theological Seminary, St. Mary's Seminary, Memphis Theological Seminary, and the Black Theological Leadership Institute at Princeton Theological Seminary.
Rev. Andre Thornhill
Pastor, Ebenezer AME Church, Lincolnville, SC
Rev. Andre Thornhill is the Pastor of Ebenezer AME Church, where he has been serving for over 4 years, having 13 years of prior ministerial experience in the AME church. He led the development of the Bishop Harvey Cain Community Garden in Lincolnville, SC. He has served as a database management developer for 21 Phase 2 and Phase 3, multi-center, multi-national, National Institute of Health clinical trials in the fields of Stroke, Diabetes, Smoking Cessation, and Digestive Diseases. Rev. Thornhill is deeply concerned for the welfare of the entire community of any given area where he serves which led to the founding of Stone of Help Community Outreach (SOHCO), a 501c3 non-profit organization that focuses on inspiring community members to want a better quality of life through specific and targeted physical and mental health wellness, educational advancement, housing, and economic initiatives, resulting in elevating the state of the community, in which he serves as Executive Director.
Rev. Lamont Johnson
Pastor, Thirgood Memorial CME Church, Birmingham, AL
coming soon
Presiding Prelate, Fifth Episcopal District
The Christian Methodist Episcopal Church and the Chair, National Council of Churches
Bishop Teresa Jefferson-Snorton is the Presiding Bishop of the Fifth Episcopal District of the CME Church, which includes the states of Alabama and Florida. She previously served as Presiding Bishop of the Eleventh Episcopal District, which included ten counties in Central and Eastern Africa. She was the Executive Director of the national Association for Clinical Pastoral Education, Inc. (ACPE) for almost twelve years prior to her election as Bishop. She is the former Executive Director of the Emory Center for Pastoral Services in Atlanta, Georgia and former Director of Pastoral Services at Crawford Long Hospital. She has been adjunct instructor in Pastoral Care at Candler School of Theology at Emory University.
Fallon Wilson, PhD
Vice President of Tech Policy, Multicultural Media Telecom & Internet Council
Dr. Fallon Wilson, is the Vice President of Policy at the Multicultural Media and Telecommunication Internet Council (MMTC) where she launched a national campaign, Black Churches 4 Broadband to support digital access in black communities. She is also the co-founder #BlackTechFutures Research Institute which is funded by a Ewing Marion Kauffman Foundation's 2020 Open Knowledge grant.
#BlackTechFutures Research Institute builds a national network of city-based researchers and practitioners conducting research on sustainable local black tech ecosystems. Prior to launching the #BlackTechFutures Research Institute, Dr. Wilson was the former Research Director for Black Tech Mecca where she developed the SMART Black Tech Ecosystem Assessment Framework. As a member of the Federal Communications Commissions' Advisory Committee on Diversity and Digital Empowerment, Dr. Wilson chairs the Startup Diversity subgroup. Dr. Wilson is a 2019 TEDx Speaker (e.g. Stop Ignoring Black Women and Hear of Our Tech Prophecies). She is a Board Member of the State of Tennessee's Future of Work Taskforce and Co-Chairs Nashville's smart city plan, Connected Nashville. Given her tech activism, she is a 2017 recipient of the International Society for Technology Education's Digital Equity Award. Additionally, Dr. Wilson's research on first generation black college students' alternative tech pathways and black tech ecosystems has garnered notable research grants from Kapor Center and the Ewing Marion Kauffman Foundation. During the pandemic, Dr. Wilson launched Nashville's Digital Inclusion and Access Taskforce to address the effects of the pandemic and the digital divide on communities of color. She raised funding to do a city wide assessment of Davidson County to ascertain internet connectivity and digital adoption. In seven months, she raised and launched a mixed method city assessment of digital inclusion in Nashville. Because of her great work to support tech equity, Venture Beat as the modern day Fannie Lou Hamer for tech equity. Dr. Wilson chairs the Tennessee Higher Education Commission's HBCU Success Board. Dr. Wilson has a BA from Spelman College and MA/PhD from the University of Chicago. As a public interest technologist, she discusses race, gender, faith, and civic tech issues.
Doug E. Fresh
World's Greatest Entertainer, Hip Hop Legend
Internationally known on the microphone as the "World's Greatest Entertainer," Barbadian-American rapper Doug E. Fresh, born Douglas Davis, got his initial notoriety for being the original human beat-box, inventing a method to imitate a drum machine using breath control through the teeth, lips, and gums. He had a string of hit singles with his then-partner Slick Rick in the early and mid-1980s, most notably on "The Show" and "La-Di-Da-Di, one of the top five most sampled songs in music history. A subsequent album, "Oh, My God," included guest stints from veteran jazz trumpeter Jimmy Owens and synthesizer player Bernard Wright. Fresh also released a 1988 follow-up album, "The World's Greatest Entertainer," and recorded an album in 1992 for M.C. Hammer's short-lived Capitol/EMI Records-distributed label, Bust It Records. After recording another album for Gee Street Records in the mid-1990s and appearing on many other artists' albums, he remains an active force in hip-hop music, appearing as a guest artist on many records, to the present day. On and off the road, Fresh is a lifelong activist, with a proven commitment to using his talents and resources to unite and inspire social justice. He is the founding artist and honorary board member of Hip Hop Public Health, a non-profit dedicated to inspiring health behavior change and achieving health equity in communities of color.
Kimberly Alexander
Chief Executive Officer, Level Health Agency, Frisco, TX
Kimberly Alexander is the CEO and founder of Level Health Agency, a health communications firm focused on reducing health disparities. In 2010 she lost her husband, retired NFL linebacker Elijah Alexander to multiple myeloma, a rare blood cancer. Determined to have something purposeful come from the experience, and in honor of his memory, she chose to dedicate her time and efforts to cancer advocacy. Fundraising for cures, raising awareness, and serving as a resource for patients or caregivers is what she's committed to. In addition to those roles, she also co-hosts a sports talk radio show called The G.A.M.E. on 105.3 The Fan and runs KimConnects, which partners non-profit organizations with businesses for charity-based social experiences. Alexander graduated from the University of Colorado with a degree in broadcast journalism. She currently sits on the Family Advisory Board for the Football Players Health Study at Harvard University, the Board of Directors for the Leukemia and Lymphoma Society, the Board of Directors for the Dallas Chapter of the Association of Black Journalist and is a member of Off the Field, Players' Wives Association. She can be found on Instagram and Twitter at @thekimalexander.
Joseph Mikhael, MD, MEd, FRCPC, FACP
Professor, Applied Cancer Research and Drug Discovery
Translational Genomics Research Institute (TGen), Phoenix, AZ
Dr. Joseph Mikhael is a Professor in the Applied Cancer Research and Drug Discovery Division at the Translational Genomics Research Institute (TGen), an affiliate of City of Hope Cancer Center. He is also the Chief Medical Officer of the International Myeloma Foundation (IMF). Dr. Mikhael is a consultant hematologist and Director of Myeloma Research at the HonorHealth Research Institute where he conducts phase 1 clinical trials. He also serves as a Councilor on the Executive of the American Society of Hematology. Dr. Mikhael is the Chair of the Diversity, Equity and Inclusion Council for TGen. Dr. Mikhael was recently a hematologist at Mayo Clinic Arizona where he served as a Professor at the Mayo College of Medicine, Associate Dean of Graduate Medical Education and Deputy Director - Education of the Mayo Clinic Cancer Center. He has been recognized with numerous awards in education including being in the Mayo Clinic Resident and Fellow Association Hall of Fame as Educator of the Year. He was also recently named in the Top 100 Doctors in the United States.
Robert Pugh
Pastor, educator, and businessman
For Robert, his pastoral experience and the unique shared experience with multiple myeloma gives those he mentors something he did not experience...a chance to talk to someone who cares and has experienced the life challenge that they face. He believes there is the unspoken love that gives comfort to those in the process of treatment. In his personal life, Robert is a father of four, a retired entrepreneur, pastor, educator and businessman. He has an extensive educational background including several years working with medical devices. Robert also has a lifetime of service in leadership. He became a volunteer team member of the transplant team for several years, assisting patients in preparing for their transplants and answering questions that went beyond the technical aspects of this process. He truly believes in the importance of education along the multiple myeloma journey.
Anthony Brown
Grammy-nominated American urban contemporary Gospel Artist
Anthony Brown is a Grammy nominated American urban contemporary gospel artist and musician, whose background singers are called group therAPy. Brown a native of Baltimore, Maryland is a worship leader at First Baptist Church of Glenarden, located in Upper Marlboro, Maryland. His music career got started in 2012, with the release of Anthony Brown & Group TherAPy, that released on August 21, 2012, by Tyscot Records. The album was the breakthrough release on the Billboard charts, having placements at No. 130 on The Billboard 200, No. 3 on the Gospel Albums, and at No. 19 on the Independent Albums chart. Undeniably a music prodigy, Anthony Brown began playing the piano at the very young age of 3 years old. Since that age, Brown has gone on to hone and elevate his gifts to become an unparalleled talent, music influencer, and gifted songwriter.
Anthony Brown & group therAPy have performed on a variety of national TV platforms including BET, TBN, and TV One. They have been featured on national and international platforms including Essence Festival, Bishop TD Jakes' Megafest, the New Orleans Jazz Festival and more. In addition, Anthony Brown & group therapy's second album, "Everyday Jesus," in 2015 which earned him unprecedented accolades in his young career. "Everyday Jesus," generated Anthony's first Grammy® Award nomination, (3) Billboard Music Award nominations and a BET Award nomination. Not only did the album break sales and radio records, Brown went on to make history that year when he received and won (10) Stellar Awards. Sweeping the 2016 Stellar Awards, Brown walked away with 10 trophies, the most won by any artist in a single year. Among the top recognitions include Artist of the Year, Album of the Year and Song of the Year for his massive single, "Worth."
Rev. Dr. John Faison, Sr.
Senior Pastor
Watson Grove Missionary Baptist Church, Nashville, TN
John R. Faison, Sr. is the Senior Pastor of Watson Grove Baptist Church (The Grove), a growing, multigenerational, multisite church with campuses in Nashville, TN and Franklin, TN. The Grove endeavors to be "A GROWING church for GROWING people whom Christ will use in GROWING His Kingdom." A native of Boykins, Virginia, Pastor Faison earned a Bachelor of Arts in Political Science from Virginia State University in Petersburg, Virginia, a Master of Arts in Practical Theology from Regent University in Virginia Beach, Virginia, and a Doctor of Ministry degree at Payne Theological Seminary in Wilberforce, Ohio. Under Pastor Faison's leadership, several innovative ministry initiatives have launched at Watson Grove Baptist Church that has powerfully impacted the community, making Pastor Faison a "go-to" resource for a city seeking to respond to its own unprecedented growth. Pastor Faison is a recognized voice at events throughout the country, including the Hampton University Ministers Conference, the Clinton Global Initiative, the Samuel D. Proctor Conference, NAACP Leadership 500, the Word Network, and universities throughout the nation. Moreover, his work has been published in The African American Lectionary and The Grio.com. He is a passionate advocate for community transformation and development, as seen in his work as an HIV/AIDS National Ambassador with the NAACP (theblackchurchandhiv.org), mentor in public school districts, and advisor to several community organizations. In denominational life, he serves as the Assistant to the Bishop of Social Action for the Full Gospel Baptist Church Fellowship. In Nashville, Pastor Faison currently serves as President of The Grove Community Development Corporation, a member of the Board of Trustees at Belmont University, and an alumnus of Leadership Nashville. Fraternally, he is a member of Omega Psi Phi Fraternity, Inc. and Sigma Pi Phi Fraternity (Boule).
Rev. Stephen A. Green
Pastor
Metropolitan AME Church, Harlem, NY
Rev. Stephen A. Green is the Pastor of Metropolitan AME Church, Harlem, NY and Chair of Faith for Black Lives. Rev. Green is one of the nation's leading thought leaders on faith, social justice, and organizing. As an Activist and Pastor, Rev. Green is leading the next generation of voices. He's out front on social issues, racial equality and strives daily to live courageously through his commitment to do justice and walk humbly with God. As one of the nation's youngest leading civil rights activists, Rev. Green has led mobilizations and nonviolent direct-action campaigns across the country. In the wake of George Floyd's death and subsequent protests, he founded the virtual JusticeCon summit featuring Vice President Joe Biden, Rev. Al Sharpton, Sen. Chuck Schumer, Sen. Kamala Harris, Sen. Elizabeth Warren, and many more.
Rev. Green is a former National Director of the Youth and College Division of the NAACP, the nation's oldest, largest and most widely respected grassroots civil rights organization. In this role, he oversaw an army of more than 30,000 young activists across 800 active youth councils and college chapters throughout the nation. Rev. Green previously served as Senior Pastor of Heard AME Church, Roselle, NJ, "The Community Church". He has led this ministry in spiritual and fiscal growth through prophetic preaching, passionate worship, and community empowerment. Additionally, Rev. Green led the church in hosting the inaugural God is Woke Festival to empower the community in faith and freedom through the arts. Rev. Green holds a Bachelor of Arts in Religion from Morehouse College and a Master of Divinity from The University of Chicago. Rev. Green resides in New York City.
Morris Chestnut
Stage & Screen Actor
Co-Host, Healthy Churches 2030 Celebration of Life
Morris Chestnut is an admired and versatile American actor and producer who first came to be recognized by moviegoers starring as Ricky in "Boyz n the Hood" (1991). Since then his acting career has flourished as he appeared in various feature films and television series. A few notable appearances include roles in "The Resident", "The Enemy Within", "Being Mary Jane", "Rosewood", "The Best Man", "The Best Man Holiday", "The Brothers", and many more. Mr. Chestnut's performances have earned him various awards and recognitions, and he is currently starring as Raymond Dupont in the new FOX series "Our Kind of People" (2021).
The Right Rev. Adam J. Richardson, Jr.
The Senior Bishop of The African Methodist Episcopal Church and the Presiding Prelate of the 10th Episcopal District
coming soon
The Right Rev. Kenneth Monroe
The Senior Bishop of African Methodist Episcopal Zion Church and the Presiding Prelate, Eastern North Carolina Episcopal District
coming soon
The Right Rev. Bishop Lawrence L. Reddick III
The Senior Bishop of the Christian Methodist Church and the Presiding Prelate of the Eighth Episcopal District>
coming soon
Rev. Dr. Renita Weems
Theologian, Scholar, Writer, Minister
Co-pastor Ray of Hope Community Church, Nashville, TN
Dr. Renita J. Weems is a biblical scholar, an academic administrator, a writer, an ordained minister, and a public intellectual, whose scholarly insights into modern faith, biblical texts, and the role of spirituality in everyday lives make her a highly sought-after writer and speaker. She is the co-pastor Ray of Hope Community Church, Nashville, TN.
Dr. Weems is the author of several widely-acclaimed books on women's spirituality and wholeness: "Just A Sister Away" (1987 & 2005), "I Asked for Intimacy" (1993), "Showing Mary: How Women Can Share Prayers, Wisdom, and the Blessings of God" (2003), and "What Matters Most: Ten Passionate Lessons from the Song of Solomon" (2004). She has served as a guest speaker for numerous national gatherings of religious, civic, and sorority organizations, local churches, community-wide events, and radio and television programs.
Crystal Aikin
World-renowned Gospel Singer-Songwriter
The incomparable Crystal Aikin is a world-renowned Gospel singer-songwriter from Tacoma, Washington, and the winner of the first season of BET's Sunday Best.
Crystal's musical journey began way before Sunday Best with her participating early in the choirs and singing groups at her local church. Eventually she found herself taking on more and more lead singing and directing duties. She credits her musical influence to gospel artists like Yolanda Adams, Lisa Paige-Brooks, The Clark Sisters, The Winans family.
Her energy and charismatic presence wows audiences worldwide. Currently, Crystal serves as a Worship Pastor in Birmingham, AL. Additionally to her musical journey, she is still a Registered Nurse.
You can stream Crystal Aikin's new single "He Can Handle It" on all digital media platforms.
Dr. Michael K. Ross
Accomplished composer
Director of Music, Belmont United Methodist Church, Richmond, VA
Dr. Michael K. Ross is a native of Richmond, Virginia, Dr. Ross is an accomplished composer with hymns published in several GIA Publications including the African American Heritage Hymnal, Total Praise, and One Faith, One Lord, One Baptism. Dr. Ross has served in music ministry since 8 years old. The majority of his music ministry tenure in various leadership roles at Fifth Street Baptist Church in Richmond from 1991 to 2014 including pianist and organist, most recently as Minister of Worship. Presently, he serves as the Director of Music at Belmont United Methodist Church also in Richmond, aside from church assignments.
Yolanda Westinghouse
Singer/Songwriter, producer, and vocal coach, Richmond, VA
Yolanda Westinghouse's artistry has profoundly carved her career over the past 30 years as one of the highly recommended soloist in Virginia for performances or studio recording. Yolanda studied vocal music performance at Virginia State University and Virginia Union University in Richmond, Virginia. Yolanda began her professional career singing with The Angelic Voices, three lyric sopranos, Renee Mitchell and Aldora Turner and Yolanda. The Angelic Voices performed recitals in churches up and down the east coast. In 1999, Yolanda released her first Gospel album. The song "Joy" became a gospel hit in the DC area gaining her a featured spot at the 12 annual Stone Soul Picnic at the RFK Stadium. Yolanda performed background vocals on Harpist Jeff Majors song "You Don't Have to Cry this Christmas". Over the years, Yolanda has been featured on recording projects as the lead and background vocalist for artist such as Grammy Nominated Jazz Trumpeter Bill McGee, Guitarist Tom Reaves, and Recording Artist, Larry Dee. Her studio, Wilkwest 1 recorded the first Cd project for the Stellar Awards Nominated gospel group, God's Image(GI). Yolanda has spent her music career vocal coaching and helping other recording artists write, produce and record their CD projects.
2021 Conference Sponsors & Partners
Diamond Sponsors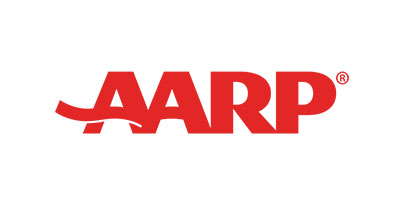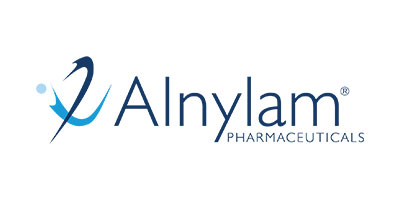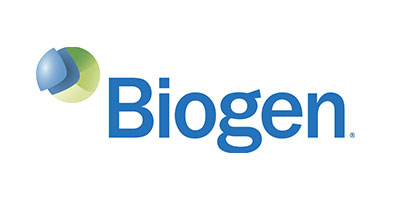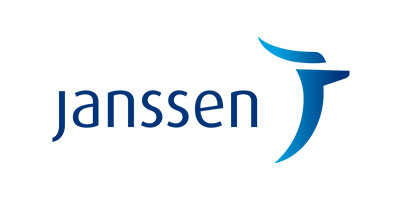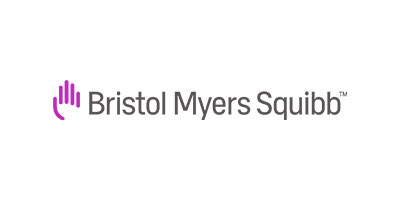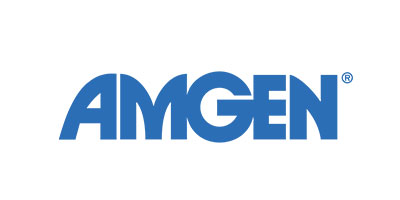 Gold Sponsors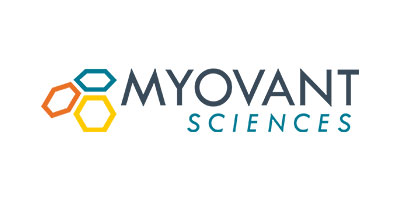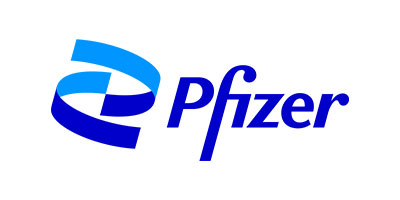 Silver Sponsors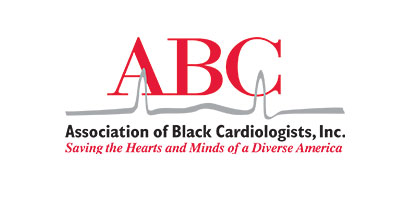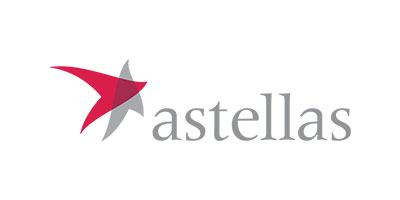 Bronze Sponsors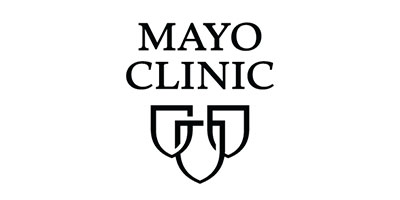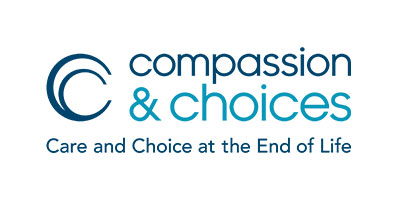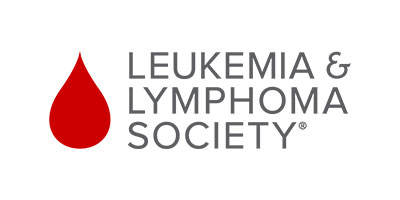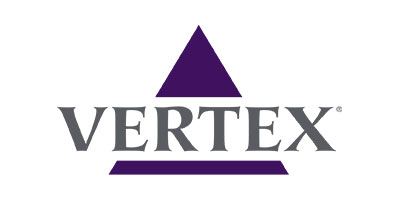 Contributing Sponsors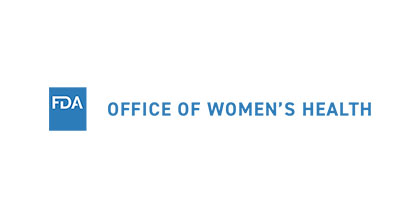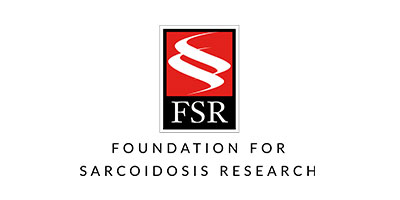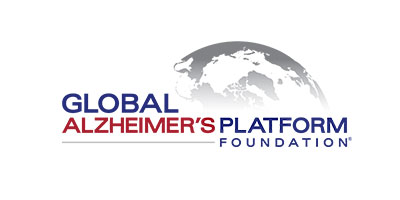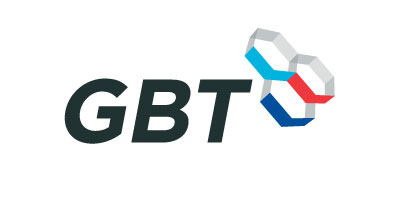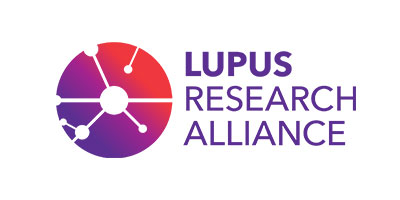 Frequently Asked Questions
About The Virtual Conference
Technical Requirements
Registration